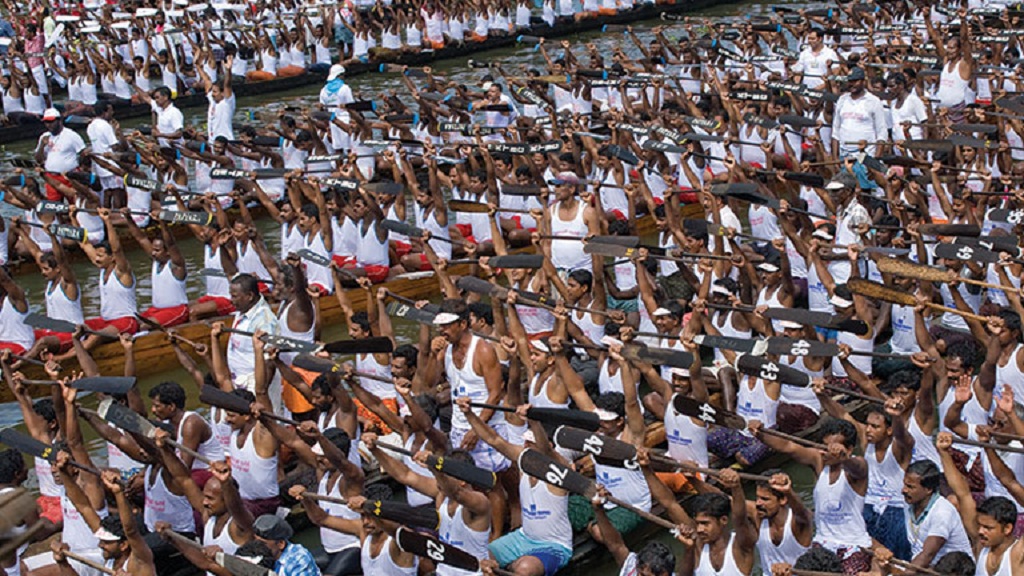 Venue: Champakkulam
Location: Champakulam
District: Alappuzha
Boat races are synonymous with Kerala's identity and Champakkulam is a name that resonates loudly across God's Own Country. It is the oldest Snake Boat Race in the State and kicks off the boat race season annually. The Pampa River plays host to this race held in Champakkulam, a village in Alappuzha district. Held normally in June or July, the crowds it draws are enormous. Massive boats splitting the waters apart as ancient boat songs are hummed make for an exhilarating experience. This is the event that kicks off the boat racing frenzy which takes over the State for the next few months.
Getting there
Nearest railway station:
Alappuzha, about 15 km
Nearest airport:
Cochin International Airport, about 78 km
Disclaimer
In Kerala, festival dates are decided in accordance with the Malayalam calendar and the local traditions and customs. We have calculated the festival dates based on these. But there can be changes in the dates according the customs and rituals associated with each place of worship. As such, these should be considered only as approximate dates and have to be confirmed with the local authorities.