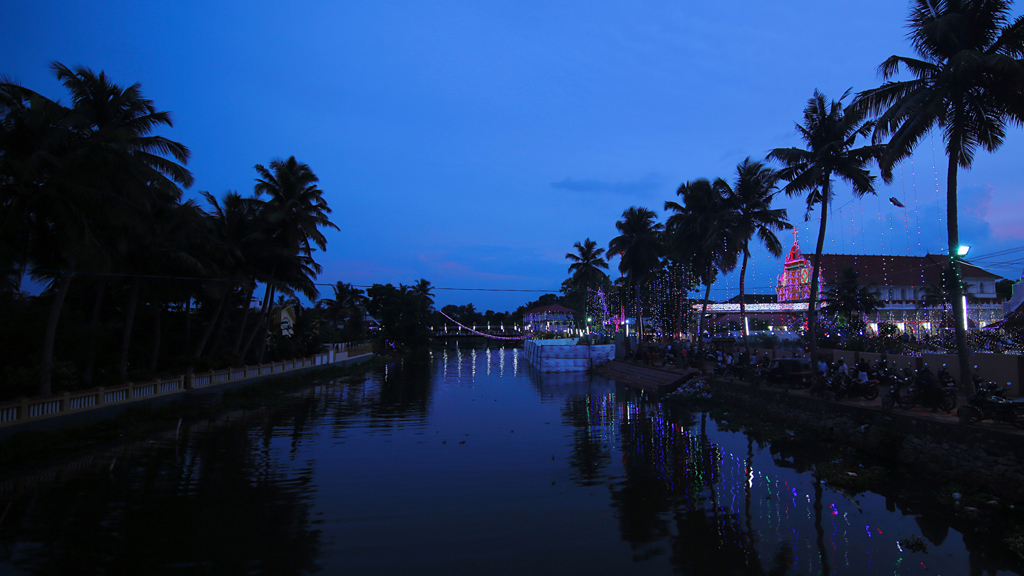 Start date: 27-04-2023
End date: 07-05-2023
Venue: St. George's Church
District: Alappuzha
On the banks of the Pamba River in Alappuzha lies a marvellous structure that is often compared to the medieval behemoths that adorn Europe's landscape. The Edathua Church is famous for its structural prowess and is a symbol of God's Own Country's architectural heritage. Built-in 1810, it was dedicated to St. George and draws in large crowds for its annual Perunnal (festival) of St. George. This joyous event occurs between 27th April and 7th May every year and is celebrated with much pomp and flare. A statue of the saint, decked in gold, leads a procession that ends at the Basilica itself. Prayers are offered as the landscape is peppered with a multitude of cultural fêtes and feasts.
Watch the video of Edathua Feast 
Disclaimer
In Kerala, festival dates are decided in accordance with the Malayalam calendar and the local traditions and customs. We have calculated the festival dates based on these. But there can be changes in the dates according the customs and rituals associated with each place of worship. As such, these should be considered only as approximate dates and have to be confirmed with the local authorities.