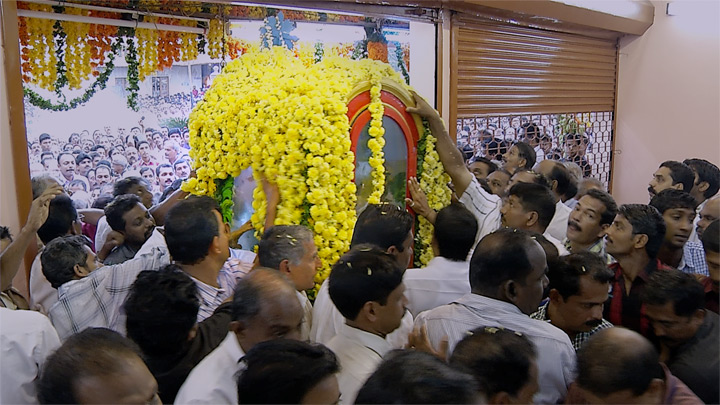 Event date: 15-10-2023
Venue: St. Mary's Forane Church
District: Thrissur
Every year in the second week of October, the St. Mary's Forane Church witnesses a grand festival- the Koratty Muthy's Feast. The festival is dedicated to Virgin Mary, locally known as Koratty Muthy and is marked by vibrant pageantry and rituals. The festival enjoys wide participation and has a rustic charm to it. It is held in Koratty, a scenic village in Thrissur district. 

Poovan Kula (a variety of Plantain) is the main offering here. 'Thulabharam' with 'Poovan Kula', a ritual which involves devotees offering their body weight worth of plantain, is the highlight here.  Koratty Muthy is also known as Our Lady With The Poovan Bananas (Poovankula Matha). 
For details visit https://korattymuthy.com/
Disclaimer
In Kerala, festival dates are decided in accordance with the Malayalam calendar and the local traditions and customs. We have calculated the festival dates based on these. But there can be changes in the dates according the customs and rituals associated with each place of worship. As such, these should be considered only as approximate dates and have to be confirmed with the local authorities.