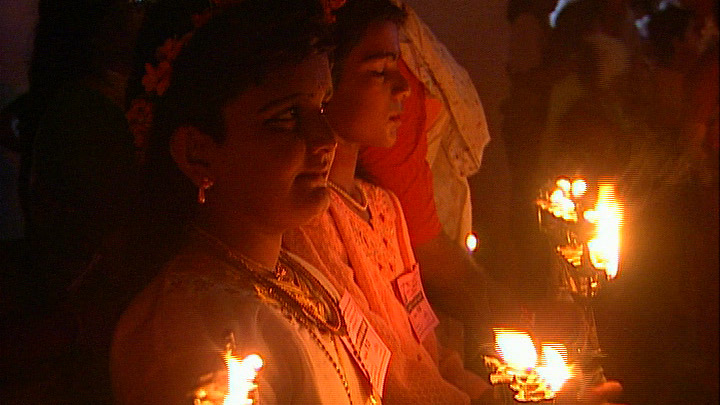 Start date: 23-03-2024
End date: 24-03-2024
Venue: Kottangkulangara Devi Temple
District: Kollam
Have you ever imagined changing your gender by putting on attires to look like a beautiful lady? It is not as easy as you may think. Here is a unique festival where masculine dons the feminine. If you are yet to witness such a festival occasion, then come to Kottankulangara Devi temple to partake in the Kottankulangara Chamayavilakku festival.

As soon as you step into the premises of the temple you will be welcomed by a group of beautiful young ladies. Do not be allured by their looks. Have a close watch and you will be surprised to know that these beautiful ladies are actually men dressed up in women's attire as part of a special temple ritual during the festival.

The highlight of the festival is that during the festival night, these men turned women holding traditional lamps, walk in procession to the temple to the accompaniment of traditional orchestras.
Disclaimer
In Kerala, festival dates are decided in accordance with the Malayalam calendar and the local traditions and customs. We have calculated the festival dates based on these. But there can be changes in the dates according the customs and rituals associated with each place of worship. As such, these should be considered only as approximate dates and have to be confirmed with the local authorities.