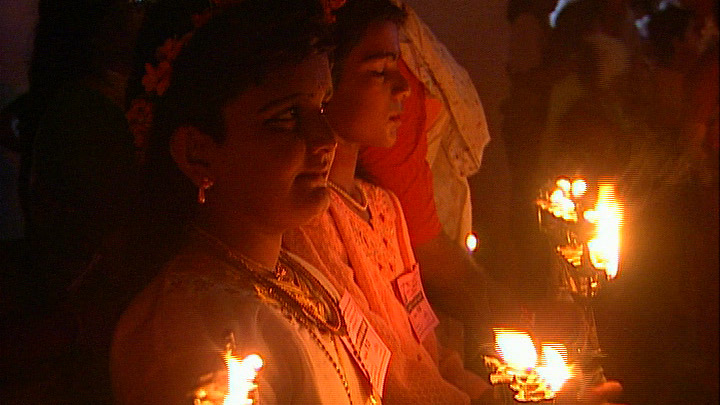 Start date: 24-03-2018
End date: 25-03-2018
Venue: Kottangkulangara Devi Temple
Location: Kollam
District: Kollam
A gender bender of a festival where men cross dress, the Kottangkulangara Chamayavilakku celebrated at the Kottangkulangara Devi Temple in Kollam stands apart from the rest of the festivals in Kerala with this unique flavour. This novel event is part of a special temple ritual during the festival.

During the festival night, men dressed up in women's attire bearing traditional lamps will swarm the premises of the temple.  They will then move as a procession towards the temple to the accompaniment of traditional orchestra. This unique festival attracts hordes of crowds each year.
Getting there
Nearest railway station:
Kollam, about 13 km.  
Nearest airport:
Trivandrum International Airport, about 71 km from Kollam town.
Disclaimer
In Kerala, festival dates are decided in accordance with the Malayalam calendar and the local traditions and customs. We have calculated the festival dates based on these. But there can be changes in the dates according the customs and rituals associated with each place of worship. As such, these should be considered only as approximate dates and have to be confirmed with the local authorities.