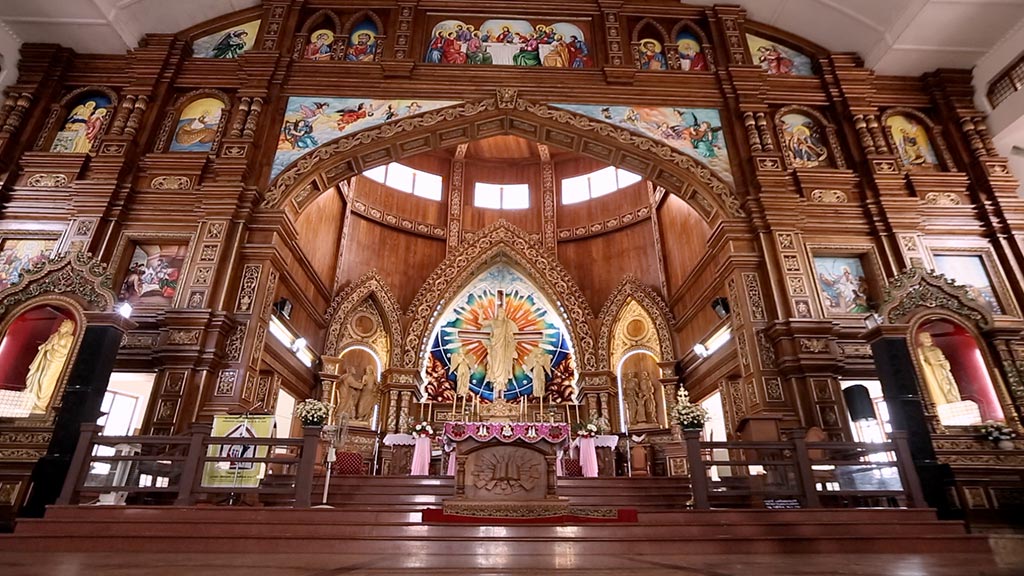 Venue: Malayattoor Church
Location: Aluva
District: Ernakulam
Picture this. Thousands of devotees immersed in prayers carrying wooden crosses of different sizes and ambling up a hill; a whole village getting decked up and readying itself to welcome these pilgrims. This striking sight can be witnessed at the St. Thomas Church located at Malayattoor when it bears witness to Malayattoor Perunnal. Celebrated in the month of April, Malayattoor Perunnal or the Malayattoor Feast, locally known as Puthunjayar falls on the Sunday after Easter.
Getting there
Nearest railway station:
Angamaly, about 17 km from Malayattoor.
Nearest airport:
Cochin International Airport, at Nedumbassery, about 15 km from Malayattoor.
Disclaimer
In Kerala, festival dates are decided in accordance with the Malayalam calendar and the local traditions and customs. We have calculated the festival dates based on these. But there can be changes in the dates according the customs and rituals associated with each place of worship. As such, these should be considered only as approximate dates and have to be confirmed with the local authorities.