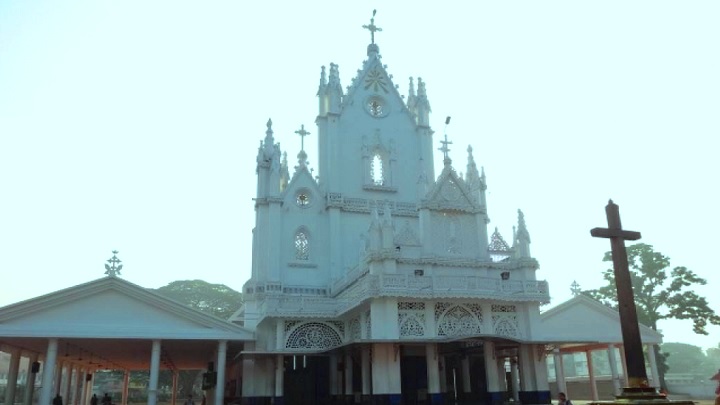 Start date: 01-09-2022
End date: 08-09-2022
Venue: St. Mary's Church
Location: Manarcaud
District: Kottayam
The Manarcaud Perunnal is signified by eight days of devotion and festivities where thousands of devotees flock in to be part of this grand occasion and remain in the church premises from morning till night. The celebrations mark the annual feast of St Mary's Cathedral at Manarcaud in Kottayam. The highlight of the festival is a spirited procession carrying the sacred golden cross, known as the "Rassa", which is taken out on the final three days of the feast. The devotees participate in the procession holding muthukkuda (decorated parasols). Locally known as ettunoyambu (ettu in local language Malayalam means eight and noyambu means fasting) or Eight Day Lent  the feast sees a huge influx of devotees from near and far arriving to pay their obeisance and observe fasting. 
Getting there
Nearest railway station:
Kottayam, about 9 kms
Nearest airport:
Cochin International Airport, about 89 kms
Disclaimer
In Kerala, festival dates are decided in accordance with the Malayalam calendar and the local traditions and customs. We have calculated the festival dates based on these. But there can be changes in the dates according the customs and rituals associated with each place of worship. As such, these should be considered only as approximate dates and have to be confirmed with the local authorities.