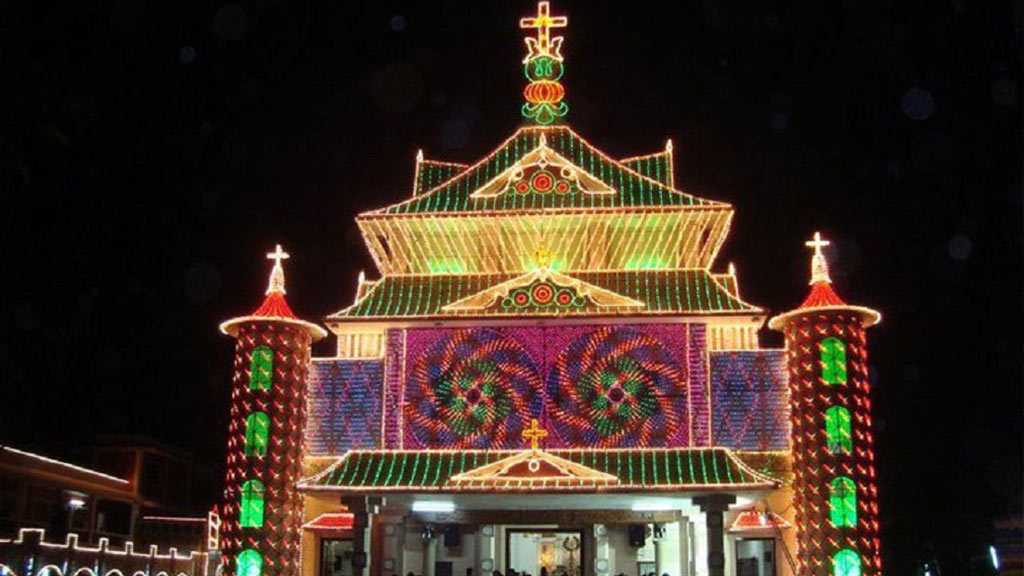 Start date: 05-09-2024
End date: 21-09-2024
Venue: Holy Cross Shrine, Mapranam
District: Thrissur
A prominent pilgrim centre in Central Kerala, the Holy Cross Shrine at Mapranam in Thrissur is noted for its annual festival- Exaltation of Cross.  Celebrated with much fanfare, Exaltation of Cross is held from September 12 to 15 and octave (8th-day celebration) is on 21 September. The most auspicious day during the festival is on 14 September.
The feast is celebrated all over the world on the same day. The historic occasion is celebrated with a host of festivities. Among the major events held here during the festival include the 'Thiritheliyikkel' which involves lighting of huge candles. The grand occasion is celebrated with a vibrant procession and fireworks.
Disclaimer
In Kerala, festival dates are decided in accordance with the Malayalam calendar and the local traditions and customs. We have calculated the festival dates based on these. But there can be changes in the dates according the customs and rituals associated with each place of worship. As such, these should be considered only as approximate dates and have to be confirmed with the local authorities.