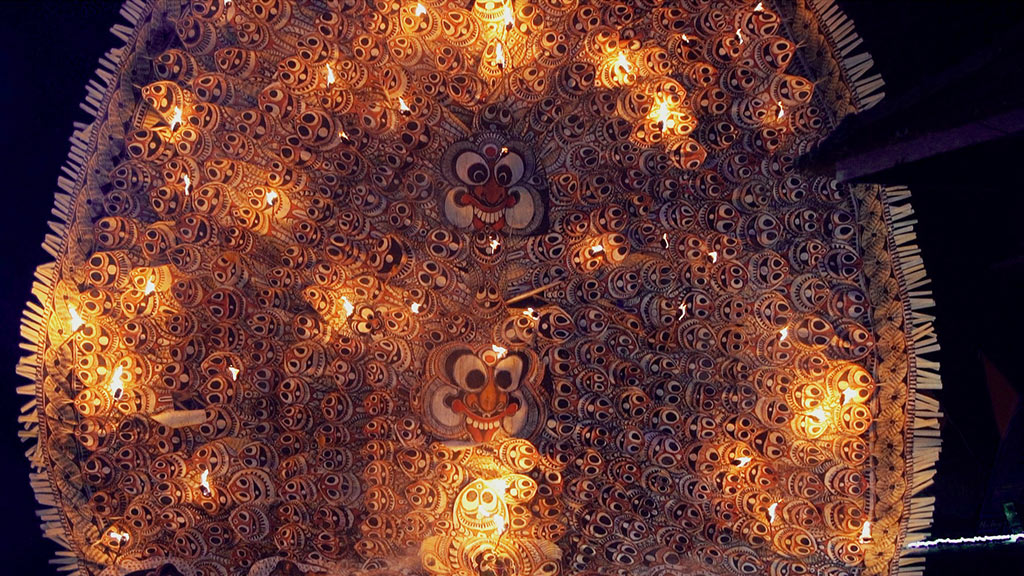 Start date: 09-03-2024
End date: 18-03-2024
Venue: Puthukulangara Devi Temple
District: Pathanamthitta
Othara Patayani is a ten day annual festival held in the Puthukulangara Devi Temple in Pathanamthitta district. The festival is marked by the presentation of Patayani, a vibrant ritual art form.
One of the highlights of this festival is the appearance of the Bhairavi Kolam which is made of 1001 painted areca nut fronds and it makes for a spectacular event during the festival.
The Patayani performance starts with the beating of the Thappu drums, a Patayani percussion instrument. This is followed by rituals such as Pula dance and Thavadi. Following this all the kolams get ready for the dance.
Othara Patayani ends with the Mangala Kolam dance.
Disclaimer
In Kerala, festival dates are decided in accordance with the Malayalam calendar and the local traditions and customs. We have calculated the festival dates based on these. But there can be changes in the dates according the customs and rituals associated with each place of worship. As such, these should be considered only as approximate dates and have to be confirmed with the local authorities.