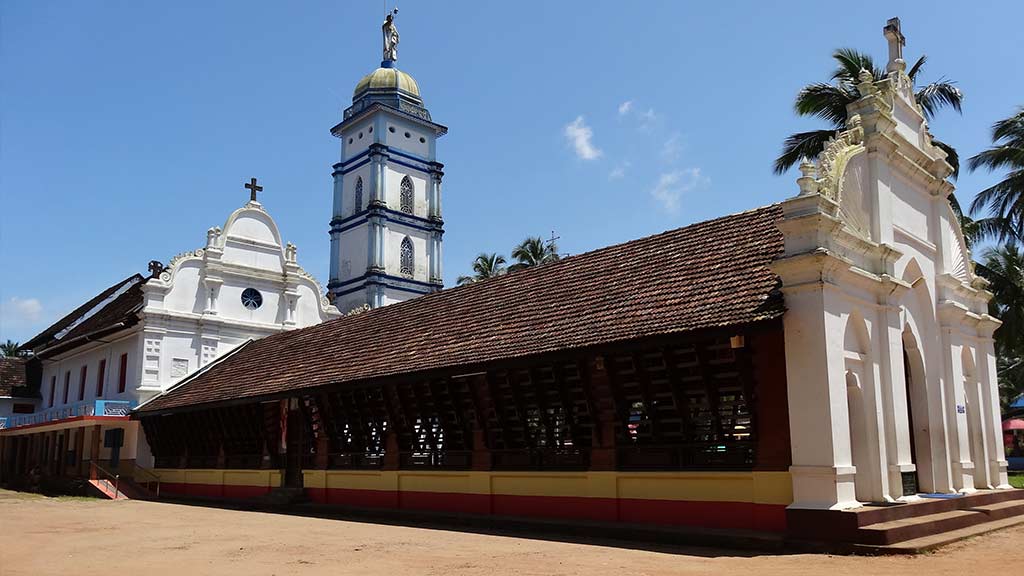 Venue: St. Thomas Church
District: Thrissur
A truly unique festival awaits you at the Palayur Church, an ancient church located in Thrissur.
The St. Thomas Church at Palayur near Chavakkad is believed to be one among the seven churches established by St. Thomas, the apostle of Christ. The annual festival at the church lasts for two days and is attended by thousands. With vibrant pageants, orchestra, and fireworks, the festival resembles the Hindu festivals held in and around Thrissur.
Established in 52 C.E. and with a history spanning two millennia, the church is definitely worth a visit.
Disclaimer
In Kerala, festival dates are decided in accordance with the Malayalam calendar and the local traditions and customs. We have calculated the festival dates based on these. But there can be changes in the dates according the customs and rituals associated with each place of worship. As such, these should be considered only as approximate dates and have to be confirmed with the local authorities.