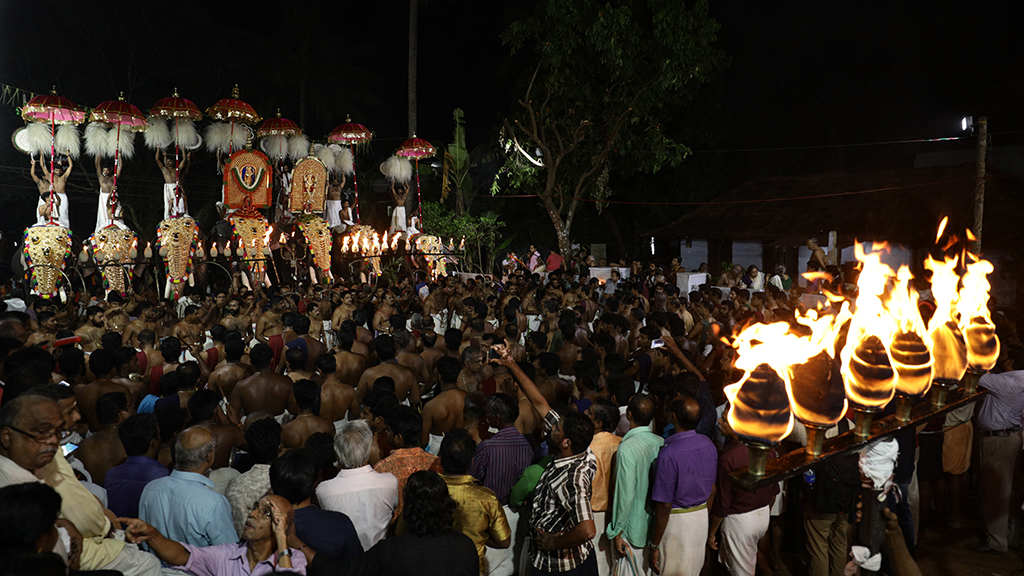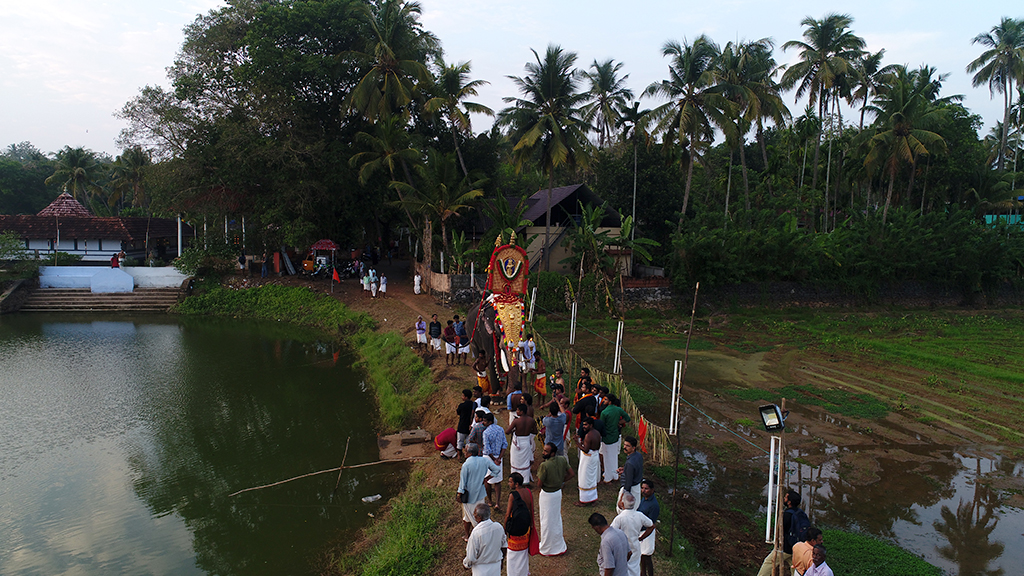 Venue: Peruvanam Temple
District: Thrissur
The Peruvanam Temple in Cherpu hosts one of the oldest festivals in the world, the legendary 1400-year-old Peruvanam Pooram. Dedicated to Lord Shiva, Peruvanam Temple's ambience and charm draw in people from across the State. Legend has it that the present Sree Kovil (sanctum sanctorum) was originally a tree where Lord Shiva did tapas (meditation). The present festival has evolved over the years and saw a resurgence in the form of two spectacular poorams - the Peruvanam Pooram and Arattupuzha Pooram.

Today one sees a procession carrying the deity atop a decorated elephant along with six other tuskers accompanied by the renowned traditional percussion ensemble, pancharimelam. It brings all of Thrissur together and makes for a memorable event every year.
Disclaimer
In Kerala, festival dates are decided in accordance with the Malayalam calendar and the local traditions and customs. We have calculated the festival dates based on these. But there can be changes in the dates according the customs and rituals associated with each place of worship. As such, these should be considered only as approximate dates and have to be confirmed with the local authorities.