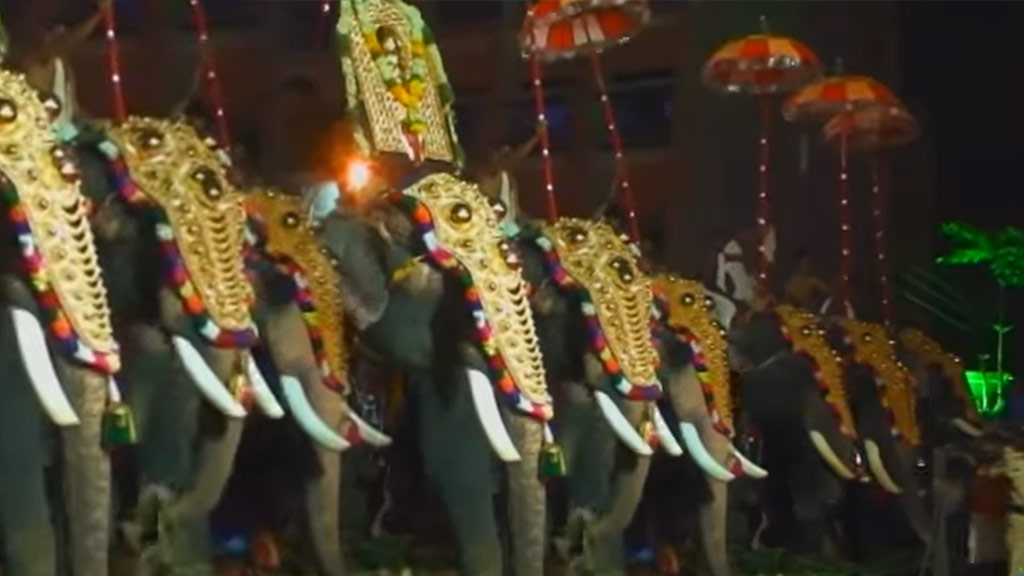 Venue: Thirunakkara Mahadeva Temple
Location: Kottayam
District: Kottayam
Nine caparisoned elephants, noble and majestic, participate in the Arattu procession that marks the conclusion of the annual 10-day festival at the Thirunakkara Mahadeva Temple. During the Arattu ceremony, folk arts like Mayilattom (peacock dance), Velakalietc, are presented to a rapt audience in the temple compound in the evening. Another major attraction is the all-night Kathakali performances on the third and fourth days of the quaint festival that lend a traditional charm to the jovial atmosphere.
Getting there
Nearest railway station:
Kottayam
Disclaimer
In Kerala, festival dates are decided in accordance with the Malayalam calendar and the local traditions and customs. We have calculated the festival dates based on these. But there can be changes in the dates according the customs and rituals associated with each place of worship. As such, these should be considered only as approximate dates and have to be confirmed with the local authorities.