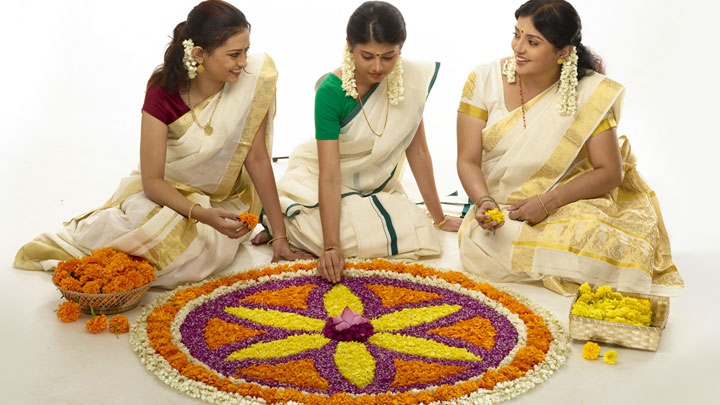 Event date: 25-08-2018
Venue: All over Kerala
All over Kerala
A day of utmost importance to the people of Kerala, Thiruvonam, an auspicious day during the Onam festival, is celebrated with much pomp and grandeur across the state. This is a day of indulgence and revelry for every household in the state.  

The festival of Onam commemorates the return of a mythical king, Mahabali, who was known for his righteousness and exemplary rule. The imaginary annual visit of this just ruler from the nether world is celebrated with much fanfare and week-long festivities are held.
The spirit of the festival is mirrored across all the households. Thiruvonam is a day packed with activities and starts with the search for flowers to make floral carpets which adorn the front yard of households.

A sumptuous feast (Onasadya) is prepared on the day and the people have it to their heart's fill. The Payasam (a Kerala dessert) is served in generous doses along with the delicious feast. The people indulge in traditional art forms and games and celebrate the festive occasion with much fervour. 
Disclaimer
In Kerala, festival dates are decided in accordance with the Malayalam calendar and the local traditions and customs. We have calculated the festival dates based on these. But there can be changes in the dates according the customs and rituals associated with each place of worship. As such, these should be considered only as approximate dates and have to be confirmed with the local authorities.