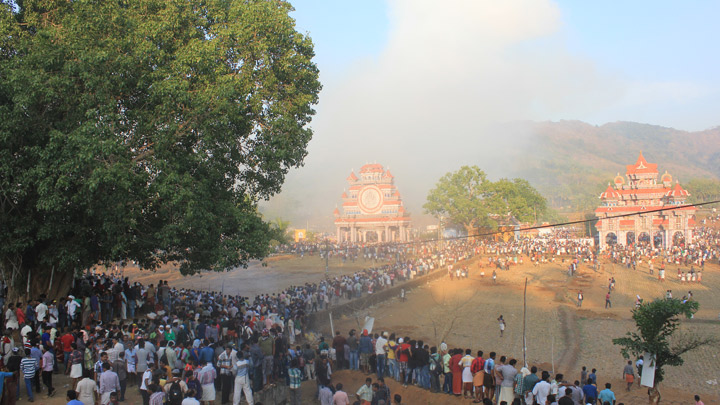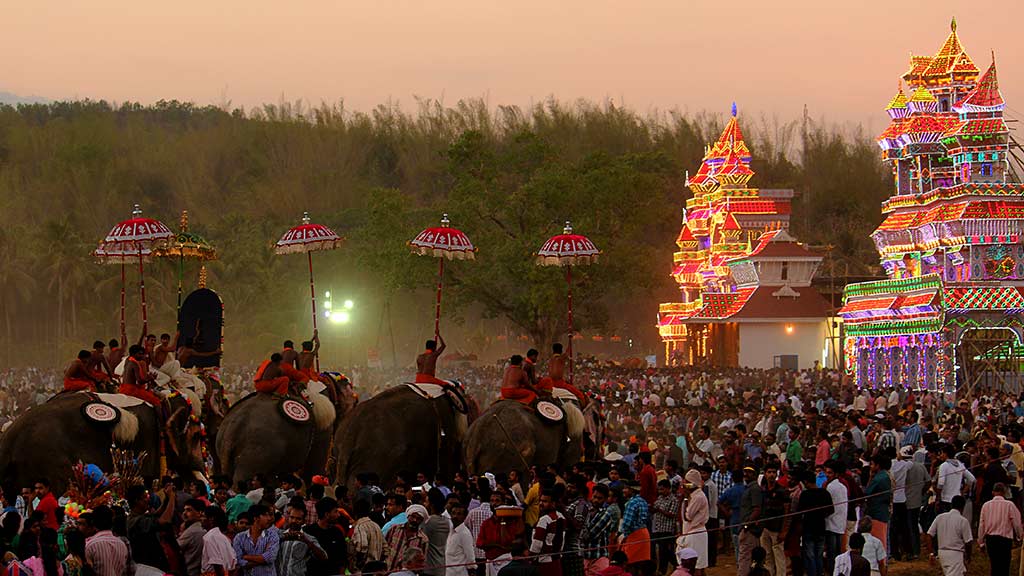 Venue: Sree Ruthira Mahakalikavu Temple
District: Thrissur
About twenty-one elephants in the traditional attire line up with colourful parasols; swaying venchamarams (white tufts) and alavattams (peacock-feather fans)! Surely a spectacle you wouldn't want to miss. Then ensure your presence during the annual festival at the Sree Ruthira Mahakalikavu Temple, popularly known as Uthralikavu Pooram.The festival is held every year in the Malayalam month of Kumbham (usually falls on February / March). 
Sree Ruthira Mahakalikavu Temple is dedicated to Goddess Kali. Uthralikavu Pooram is the most famous event in the region. It is an eight-day celebration highlighted by day and night elephant processions. Traditional musical ensembles like the Panchavadyam and the Pandimelam add rhythm to these processions. The festival also gives a chance for the spectators to enjoy the temple and folk art forms of Kerala.
Watch the video of Uthralikkavu Pooram
Disclaimer
In Kerala, festival dates are decided in accordance with the Malayalam calendar and the local traditions and customs. We have calculated the festival dates based on these. But there can be changes in the dates according the customs and rituals associated with each place of worship. As such, these should be considered only as approximate dates and have to be confirmed with the local authorities.