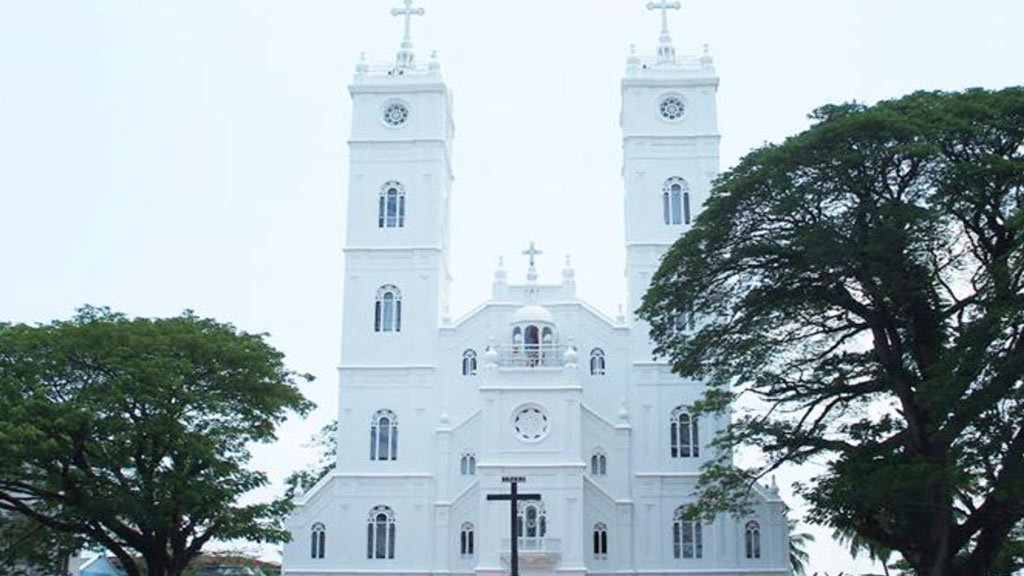 Start date: 16-09-2023
End date: 24-09-2023
Venue: Basilica of Our Lady of Ransom
District: Ernakulam
Long ago, sometime in 1524, a church christened as the Basilica of Our Lady of Ransom (National Shrine Basilica of Our Lady of Ransom) was set up by the Portuguese missionaries at Vallarpadam in Ernakulam. They placed the painting of the Lady of Ransom here and soon many miracles were ascribed to this painting by the local folk.
It is here that the Feast of Vallarpadathamma is celebrated with much reverence from 16th to the 24th of September.
Every year, this festive occasion is celebrated with much fervour by all the communities and witnesses the participation of a large number of people. This week long celebration is indeed a feast to the eyes and souls of visitors. 
Disclaimer
In Kerala, festival dates are decided in accordance with the Malayalam calendar and the local traditions and customs. We have calculated the festival dates based on these. But there can be changes in the dates according the customs and rituals associated with each place of worship. As such, these should be considered only as approximate dates and have to be confirmed with the local authorities.