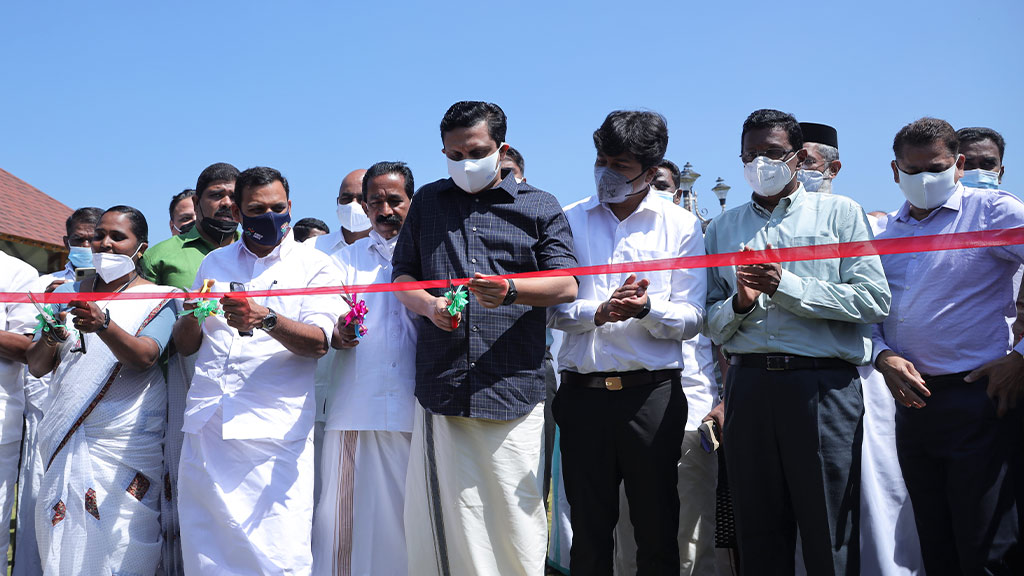 Caravan Parks will be located in natural settings, giving top priority to tourists' safety and security and hygienic features. These parks will be a completely safe and secure zone offering hassle-free and stress-free environment to tourists, protected with necessary features like proper fencing, adequate security and safety arrangements, patrolling and surveillance cameras. Caravan Parks will be developed in the Private Sector, Public Sector or in the Joint Sector, as the case may be, the configuration of which varies from location to location, even though the fundamental attributes remain the same. The general focus of the development of Caravan Parks shall be for utilising the tourism potential of the new and untapped destinations.
Download and read Government of Kerala's Caravan Tourism policy
Malayalam
English
Operational Requirements
Be operational 24 x 7 during the tourist season or on demand
Be connected by fair-weather road from the main road
Have all necessary trading licenses / NOCs from the authorities concerned including fire , pollution etc
Have public liability insurance
Have electricity, water and sewage connections compatible with the Caravan specifications in India to ensure standardisation
The parks could be standalone or hybrid. However, in the case of hybrid parks, the caravan parking facilities and related services should be physically separated and be away from the other services like the wayside amenities, restaurants, general vehicle parking or accommodation
---
Types of Caravan Parks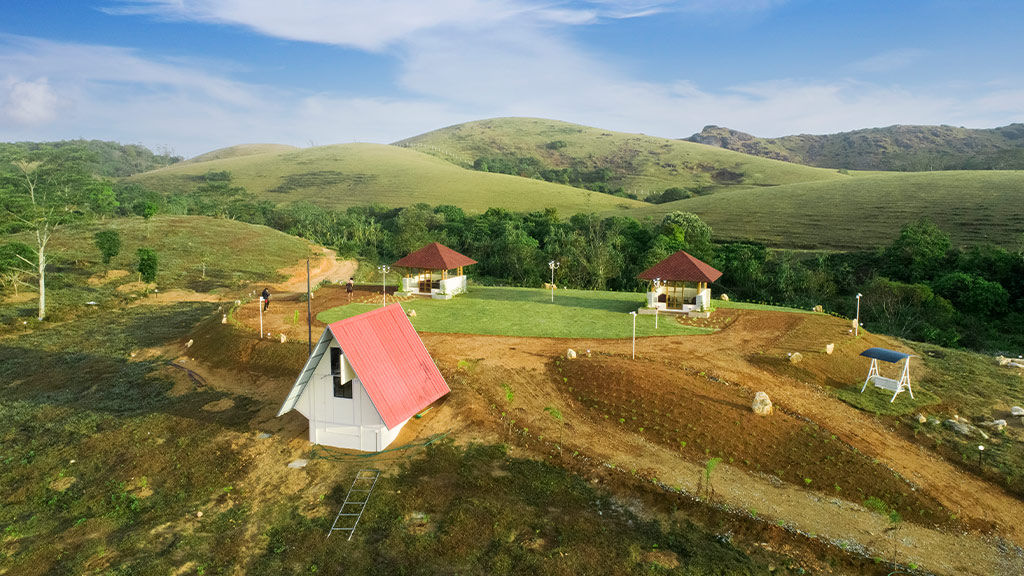 Depending upon the facilities provided and the mode of operation, Caravan Parks of various kinds can be operated as given below.
State-of-the-art Caravan Parks
Intended for the overnight and for the extended periods of stay
Full-fledged facilities such as reception, kitchen, dormitory, electricity, septage connection, toilets and bathrooms, etc
Day Parks
Intended for one day tours/visitors not intending to stay overnight
Only minimal facilities such as toilet facilities, kitchen and cafe
Hybrid Caravan Park
Caravan parks set up as part of a resort having accommodation facilities
Caravan Parks as a part of Independent houses
Independent House Owners having necessary land area for operating Caravan Parks which can accommodate one or two caravans at a time
Shall be easily accessible by road and in the vicinity of tourism attractions
Kerala Responsible Tourism Mission to take a lead role in the identification of suitable properties through an appropriate registration process
Caravan Parks in Plantation
As per the G.O (P) No.476/2015/RD dated 22nd September 2015, the tourism projects include Caravan Park also
Caravan Parks under KTDC
KTDC /Department of Tourism can set up Caravan Parks in the land parcels having tourism potential at various locations
The facilities can be operated as units under the Responsible Tourism or at suitable places, it can be operated with minimum facilities from KTDC
Caravan Parks by LSG Institutions / other Departments
LSG institutions or Departments such as Forest & Wildlife etc having unutilised land parcels adjacent to places of tourism potential can establish & promote Caravan Parks as a non-intrusive development option to provide employment opportunities & economic benefits to the local community
Safety & security
A boundary wall with limited entry and lockable gates around the Caravan Park area to avoid trespassing. Adequate security and safety arrangements should be made which shall include deployment of security guards with a system of patrolling and surveillance cameras.
A properly equipped First Aid kit should be available at the reception and adequate first aid training should be provided to the staff. The facility of doctor on call should be available at the park and a well defined mechanism shall be in place to handle any medical emergency. The park management shall maintain effective coordination with the local medical establishments.
The supervisory staff and other workers should be trained in the Disaster Management to face disasters like the fire, road accidents, earthquakes, floods, landslides (in hills) etc.
Tourist Facilitation centre (TFC)
The TFC shall be constructed providing appropriate facilities and infrastructure for the tourists /campers. The architecture of the new/ upcoming buildings in the hilly and ecologically fragile areas shall incorporate creative architecture for its sustainability, for its energy efficiency and as far as possible in conformity with the local art and the architecture using the local materials.
Responsible Tourism
Responsible Tourism-friendly policy shall be adopted for sustainable growth which also benefits the local community and does not adversely affect the local environment. Use of eco-friendly practices and local products shall be encouraged.
Waste Management
Provision for the segregation of the garbage into biodegradable (kitchen waste etc), non- bio-degradable (thermo coal products, aluminium foil, cigarette buts etc) & recyclable (newspapers, bottles, cans etc) material.
System for the reception, storage and disposal of all the refuse and waste matter originating from the park.
Adequate and safe method of sewerage collection, treatment and disposal.