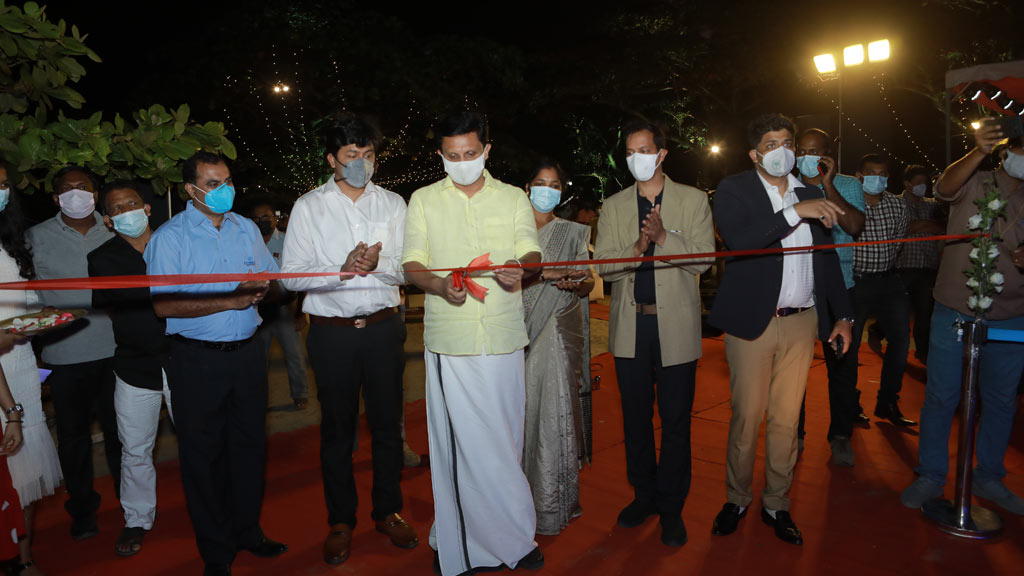 Giving a further boost to Kerala's Caravan Tourism policy, a leading manufacturer of automotive interiors and designer of speciality vehicles has rolled out a customized Motorhome having all the features for a comfortable and luxurious stay. Tourism Minister Mr P. A. Mohamed Riyas has launched the new recreational vehicle of Madhya Pradesh-based Pinnacle Industries at a function in Kozhikode. Mr Riyas said Caravan Tourism is a new experience that will put Kerala's pandemic-battered tourism on the growth trajectory, and the response from the stakeholders to the initiative has been encouraging. Tourist Caravans are also a safe mode of travel for holidaying families in a world where safety is the most important aspect. He said the Tourism Department has ambitious plans to tap the unexplored destinations in the state. These will present before the world the entire potential of Kerala to attract visitors to any part of the state. For example, the Malabar region is considered one of the world's 10 most unexplored destinations, which will be able to lure domestic as well as foreign visitors if properly projected. The Government planned to identify and develop new destinations all around the state with the help of local self government institutions and necessary funds will be provided for the scheme, Mr Riyas added.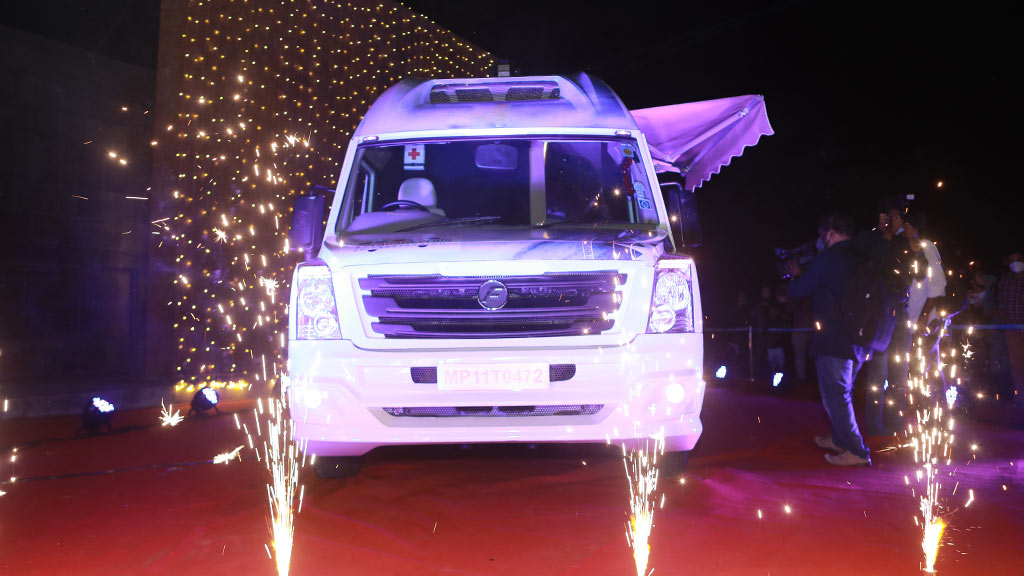 Built on Force Traveler model T2 4020, the Pinnacle Motorhome has less turning radius as compared to other caravans, which will allow an enhanced driving experience. The motorhome has living and sleeping areas that can accommodate 9 seats which can be converted into 2 beds offering more comfort during the travel as well as staying in the vehicle. The vehicle has a lounge at the rear which can be converted into a queen-sized bed, along with a convertible bed at the front for the accommodation. With a provision for a kitchen, toilet, direct and indirect LED lights & mood lighting, hot & cold water, elegant control touch panel circuits, mini-fridge, LED TV, external power supply and backup, music system, three fire extinguishers, the motorhome boasts of all luxury, functional, entertainment and safety utilities. Prof. Beena Philip, Mayor, Kozhikode Municipal Corporation and Mr V. R. Krishna Teja, Director of Tourism, Govt. of Kerala, were among those present at the function. Mr Sachin Deshmukh, Executive Director of Pinnacle Industries, said the vehicle is designed by keeping in mind the comfort and convenience of end-users while also maintaining design and functional aesthetics.
Caravan Tourism project 'Keravan Kerala' gained further traction with Bengaluru-based start-up Campervan Camps and Holidays India Pvt Ltd rolling out its premium truck-camper, LuxeCamper, in the state on December 3. Tourism Minister Mr. P. A. Mohamed Riyas and Transport Minister Mr. Antony Raju jointly unveiled the state's first truck-camper at Mascot Hotel in Thiruvananthapuram. Mr. Riyas said the online registration for operating tourist caravans and developing caravan parks has elicited a tremendous response from the industry within a short span of the launch of the project.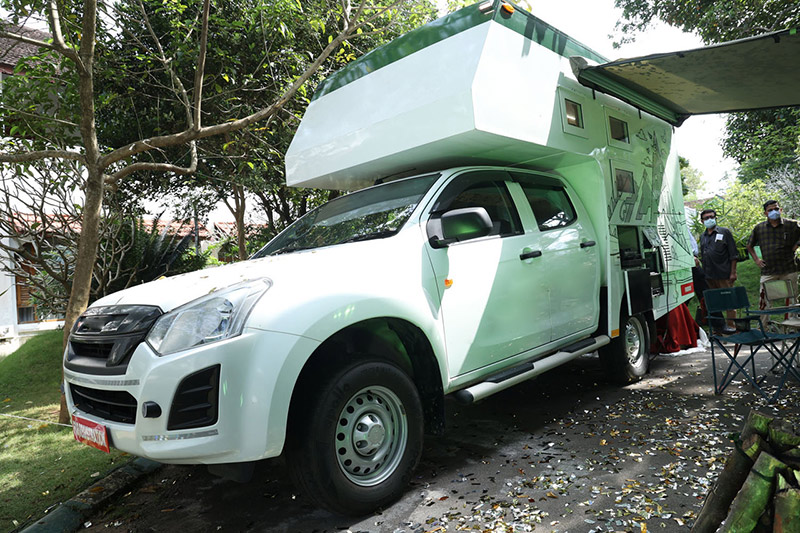 "So far, we have received 198 applications for operating caravans and around 54 applications for setting up caravan parks. Since the Kerala State Industrial Development Corporation Ltd (KSIDC) has come out with a scheme to provide loans up to Rs 5 crore, the project is sure to attract more entrepreneurs and groups," Mr. Riyas said.

The new campervan will give a fresh appeal to Caravan Tourism as people prefer to travel in small groups post Covid-19.Noting that the Caravan Tourism project has become a reality within a short time, Mr. Raju said in the history of Kerala Tourism no other project has taken off so quickly like this initiative. LuxeCamper Founder and CEO Mr. Tiger Ramesh said Kerala is the first state to come up with a comprehensive Caravan Tourism policy and it will be emulated in other parts of the country.
Tourism Director Mr. V. R. Krishna Teja; Kerala Tourism Development Corporation (KTDC) Chairman Mr. P. K. Sasi; Additional Transport Commissioner Mr. Pramoj Sankar P. S.; LuxeCamper Director Vinay Luthra; and Kerala Travel Mart Society President (KTM) Mr. Baby Mathew were also present. LuxeCamper can accommodate four travellers along with the driver in the main cabin. The truck-camper has a sleeping area for two people in a compact space along with an optional tent that can be used for creating additional sleeping space.