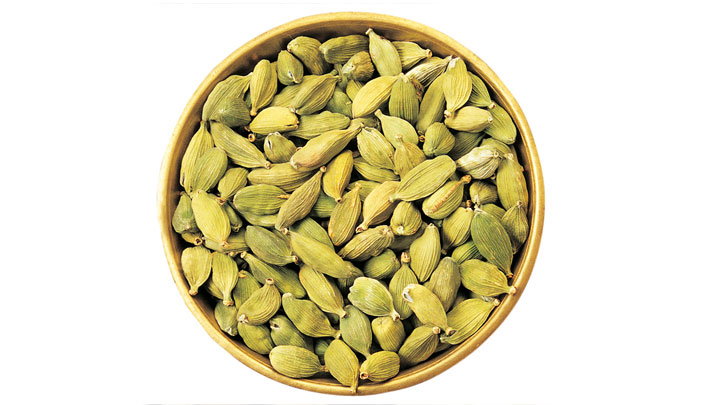 Base material: Food
Category: Spices
"....Kerala cuisine might prove too spicy to a delicate palate..." That's a warning some tourist guides give visitors to the land of spices.
Spice trade in Kerala dates back 7500 years. The Spice Coast of Malabar has found mention in ancient travelogues. And if chilli and pepper have been the hot favourites across time, the cardamom of Malabar is considered the best in the world. In fact, today only cardamom from Kerala is used for any medicinal purposes in the West.
Cardamom (Elettaria cardamomum), apart from its medicinal qualities, has a pleasing flavour and aroma that makes it a chief condiment for tea, cool drinks, confectionaries and sweetmeats, vegetarian and non-vegetarian dishes. At 750-1000 m above sea level the wooded Western Ghats are the home of the cardamom. The hills of Idukki district, which is the main cultivator of the spice, are called Cardamom Hills.
India is the world's largest producer of cardamom and Kerala contributes the lion's share. Commonly used in the state (and in the country), cardamom is available at all provision stores, super markets and state owned emporia across the country.