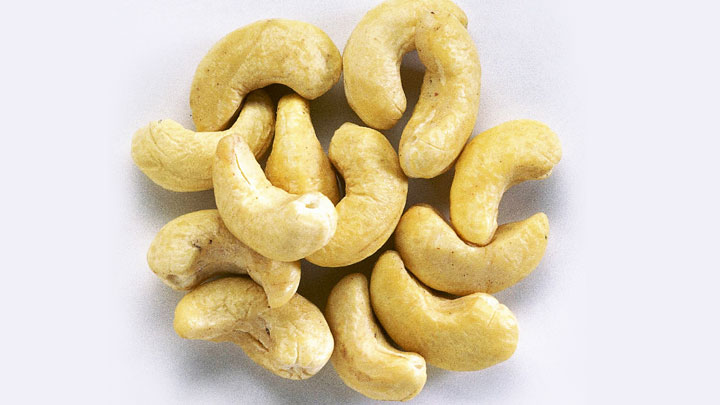 Base material: Food
Category: Food
A popular dry nut of God's Own Country, cashew nut kernels are either eaten raw or roasted and salted. For centuries a commercial export item of Kerala, cashew nuts are traditionally used for seasoning the sweet delicacies of the land's cuisine. It is said that cashew nuts were brought to Kerala by Portuguese traders.
The cashew nut tree (Anacardium occidentale) is popularly called Parangi mavu in Malayalam and most of the cashew processing units in the state are concentrated in Kollam district.
The cashew nut tree grows 12 m high and are mostly found in the tropical regions of the world like - India, Sri Lanka, Malaysia, Philippines, Brazil and Africa. The tree starts yielding by the third year of planting. During the eighth to the tenth year the fruit bearing capacity touches a maximum and the tree lives up to 30 to 40 years.
Cashew nut processing includes roasting, removing the shell, extracting oil from the shell, peeling the kernel, selecting and packing the nuts according to quality. The nuts are available in the market at prices that vary with quality and brand names.