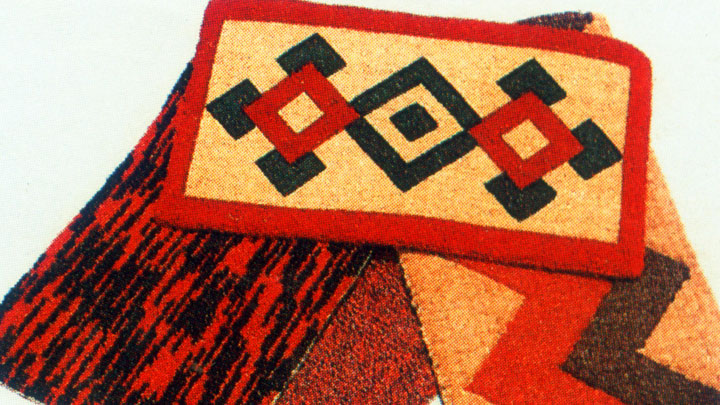 Base material: Coir
Category: Mats
Simple and elegant, the beautifully crafted coir products of Kerala give an aesthetic touch to any home or office. Crafted by the women of the picturesque coir villages of the land of coconuts, the innovative range of products include mats, rugs, wall hangings, door pieces, bags, hammocks, ceiling/floor furnishing, beds, cushions, little show pieces, blinds...
Made from the husk of the coconut, coir craft is a long drawn out process. First the coconut husks in huge quantities are left to decay in the backwaters surrounding these villages. Once the softer parts decay and only the fibre remain, it is collected and woven into ropes on indigenous machines. These are then dyed and meticulously crafted to fill orders.
Most of the coir industry is concentrated in the Kollam and Alappuzha districts. Over four hundred thousand people, of which nearly 84 percent are women, are engaged in coir making; one of the traditional industries still surviving, in Kerala.
You can pick up these coir products from the showrooms of the Kerala State Cooperative Coir Marketing Federation (Coirfed) across the country. http://www.coirfed.com, the Coirfed site on the internet offers facilities to choose or contribute designs and to place your orders. These environment friendly articles will be shipped to you within days of receiving your orders.