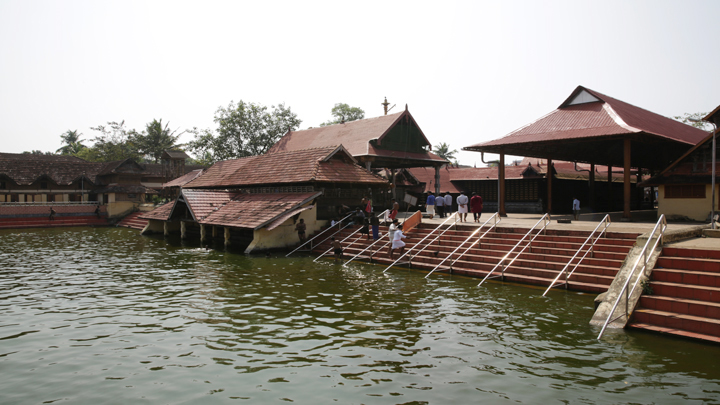 Built in the typical Kerala architectural style, Ambalappuzha Sree Krishna Temple is dedicated to Lord Krishna. The temple is famous all over India for the Pal Payasam, a daily offering of deliciously sweet milk porridge. The temple is also noted for the performance of Pallipaana performed every 12 years by Velans (sorcerers).

The temple also has a majestic display of paintings depicting the ten avatars of Lord Vishnu (Dasavatharam). Devotees are also reminded that is here that the first performance of the legendary Ottanthullal, a powerful satirical folk art that comments on various socio-political issues, was first performed.
Getting there
Nearest railway station: Ambalapuzha, about 2 km away; Alappuzha, about 14 km away
Nearest airport: Trivandrum International Airport, about 139 km away
Location
Latitude: 9.386234, Longitude: 76.369028
Geographical Information
Altitude: Sea level
Distance from district headquarters: 1500 m South direction.