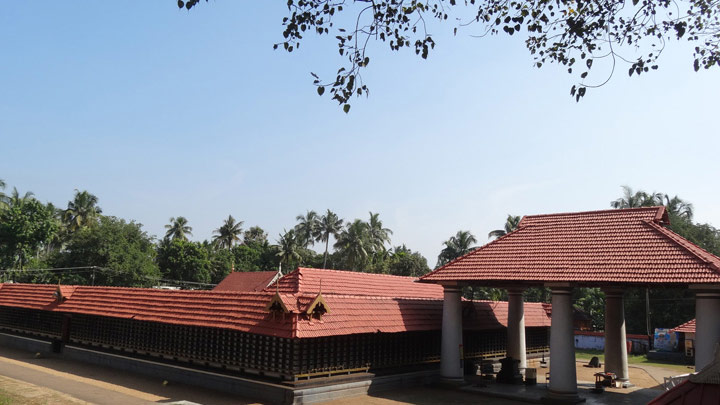 Arattupuzha is a culturally significant village located in Thrissur district of Kerala. This village, about 15 km from the town of Thrissur is renowned for the annual pooram festival called Arattupuzha Pooram held in April/May.

The Sree Sastha Temple, dedicated to Sage Vasishta, which is believed to be more than 3000 years old and its premises are the venue for the festivities. It is believed that during the festival period, Lord Ayyappa, the presiding deity at the Sree Sastha Temple is visited by gods and goddesses of the neighbouring villages.

The uniqueness of this festival is the ceremonial processions carrying the images of the deities of 41 neighbouring temples to this village.
Temple timings: 0500 -1100 hrs & 1700 - 2000 hrs
Contact details:
The Arattupuzha Temple
Arattupuzha P.O., Urakam,
Thrissur, Kerala - 680562
Ph: +91 480 2791692
Getting there
Nearest railway station: Thrissur, via Kodungalloor - Shornur Rd, about 14 km away  
Nearest airport: Cochin International Airport, via National Highway 47, about 44 km away
Location
Latitude: 10.418599, Longitude: 76.226206
Geographical Information
Distance from district headquarters: 2200 m South direction.