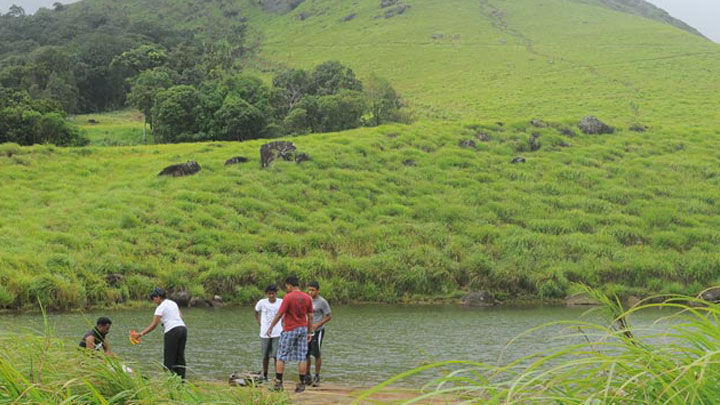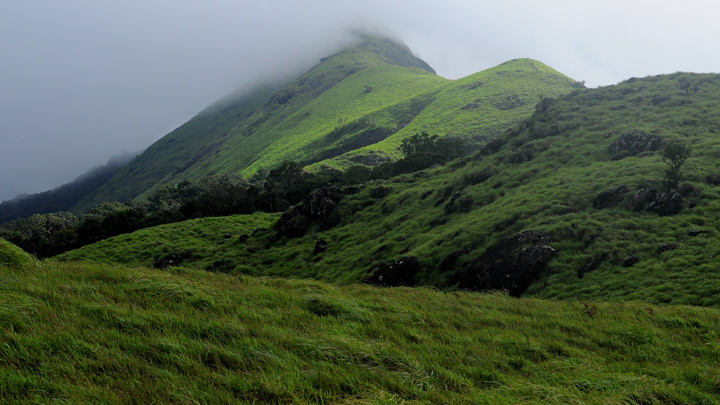 Chembra is the highest peak in Wayanad district and lives up to its billing of being a picturesque location. It has managed to maintain its pristine nature over the years. Situated 2,100 m above sea level, this peak offers a breath-taking view of rare flora and fauna. One can come across many exotic species in these parts. The route to the peak itself has a brilliant view along with a heart-shaped lake, waterfalls and lush greenery the whole way. It is a prime spot for trekking but prior permission needs to be taken before going on these treks. Guided tours are available and can help in enhancing the entire experience.
Trekking trails
A full-day trekking package to Chembra peak is organized by the forest department. The moderate trekking path through tea plantations will take you the hridayasarassu. The best time to visit is during August-May and those who wish to take trekking must reach before 02.00 pm. Trekking strats from 07.00 am. Know more about Chembra peak trekking, click here
Getting there
Nearest railway station: Kozhikode, about 79 km
Nearest airport: Calicut International Airport, about 92 km | Kannur International Airport, about 120 km
Location
Latitude: 11.559417, Longitude: 76.130905
Geographical Information
Altitude: 2100 m Above sea level
Distance from district headquarters: 1000 m West direction.