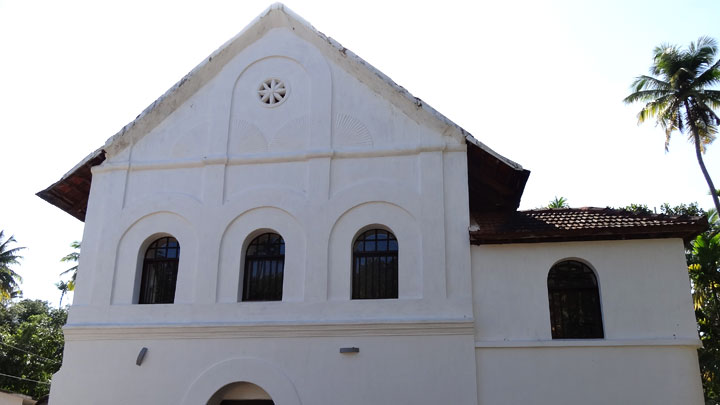 Chendamangalam is a rare geographical combination of three rivers, seven inlets, hillocks and vast expanses of green plains situated in Ernakulam.

The Paliam Palace, abode of the Paliath Achans, prime ministers to the erstwhile Maharajas of Kochi, represents the architectural splendour of Kerala. The palace houses a collection of historic documents and relics.

The hillocks at Kottayil Kovilakom present the unusual sight of a temple, a church, a mosque and the remains of a Jewish synagogue, all situated next to each other. Also interesting is a visit to the remains of the Vypeenkotta Seminary, built in the 16th century by the Portuguese. The place is included in Muziris Heritage Project in Kerala.
Getting there
Nearest railway station: Ernakulam, about 29 km
Nearest airport: Cochin International Airport, about 23 km
Location
Latitude: 11.559417, Longitude: 76.130905