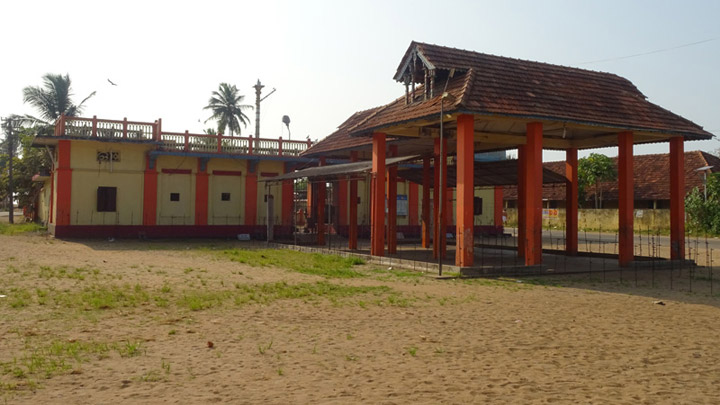 Known for its twin temples, Cheriazheekal is steeped in legends. The Sri Kashi Vishwanathar Temple is also known as the Deccan Kashi Temple, after the legend of the priest who installed the Sivalingam that he found in the Ganges at Cheriazheekal. But it is also believed that the place housed a temple dedicated to Lord Vishnu, built some 2,000 years ago. So today it is a temple for both Siva and Vishnu, and Mahasivaratri is celebrated annually for 10 days as grandly as the festivities that surround Sree Krishna Jayanthi.
Temple timings: 0430 - 1130 hrs & 1700 - 2030 hrs
Getting there
Nearest railway station: Karunagappally, about 6 km and Kollam, about 28 km
Nearest airport: Trivandrum International Airport, about 96 km  
Location
Latitude: 9.054634, Longitude: 76.503067
Geographical Information
Distance from district headquarters: 2800 m North-West direction.