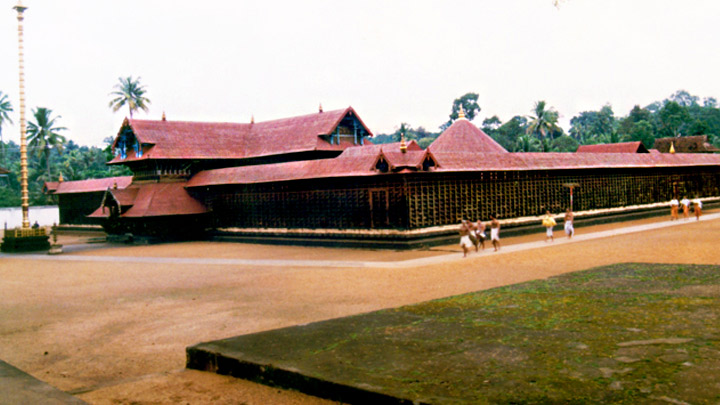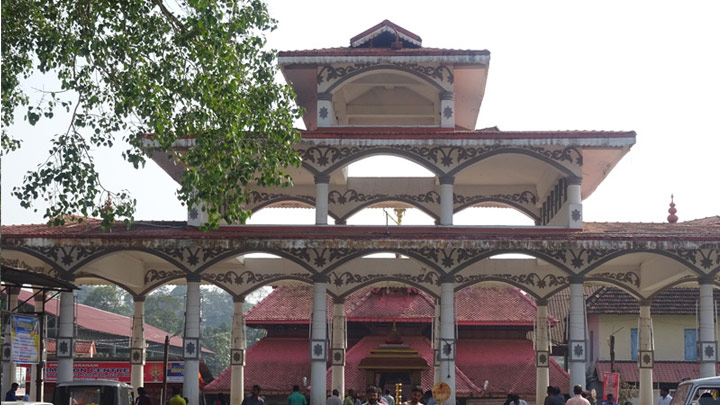 Ettumanoor Mahadeva Temple, located in Kottayam district, is famous for its murals. The most famous of these beingthe painting of Nataraja (depiction of Lord Shiva as the cosmic dancer) in the gopuram (ornate temple tower). The temple is also renowned for the annual Ezharaponnana  (the seven-and-a-half elephants finished in gold) Ezhunallathu (procession).
Getting there
Nearest railway station: Ettumanoor Railway station, about 2 km and Kottayam (Main Station), about 11 km
Nearest airport: Cochin International Airport, about 77 km
Location
Latitude: 9.676907, Longitude: 76.559572
Geographical Information
Distance from district headquarters: 1100 m North direction.