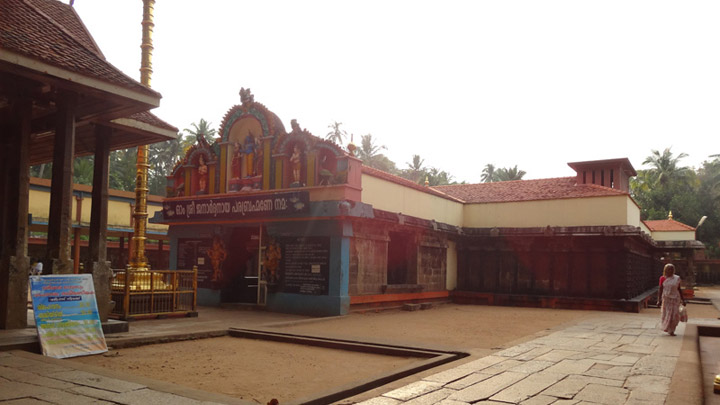 Visitors to Janardhana Swamy Temple at Varkala are immediately awestruck by the history behind the place. Originally built around 2000 years ago, its present structure dates back to the 12th century. Pilgrims religiously make their way here to pray to the primary deity of the temple, Lord Vishnu. A majority come here to perform the final rites for their loved ones. The paintings of Lord Hanuman here, in different poses, are extremely famous as well. The temple is also popular as the locals believe that praying here rids one of all sorts of ailments and hence, people of all religions flock to this holy site.

Temple Timings: 04:00 - 12:00 hrs.& 17:00 - 20:00 hrs.
Getting there
Nearest railway station: Varkala, about 3 km, is the nearest railway station.
Nearest airport: Trivandrum International Airport, about 55 km  
Location
Latitude: 8.731741, Longitude: 76.710101