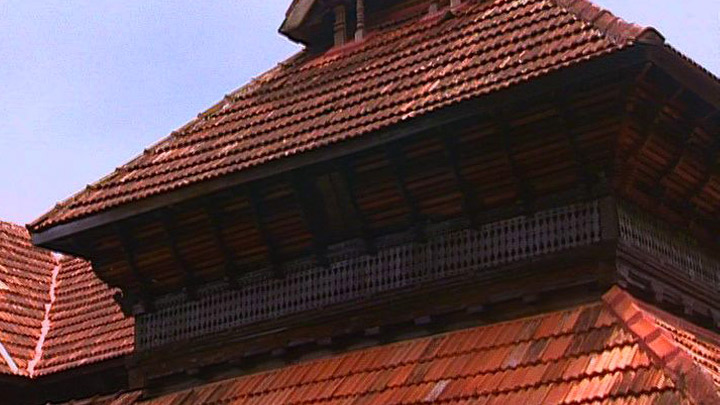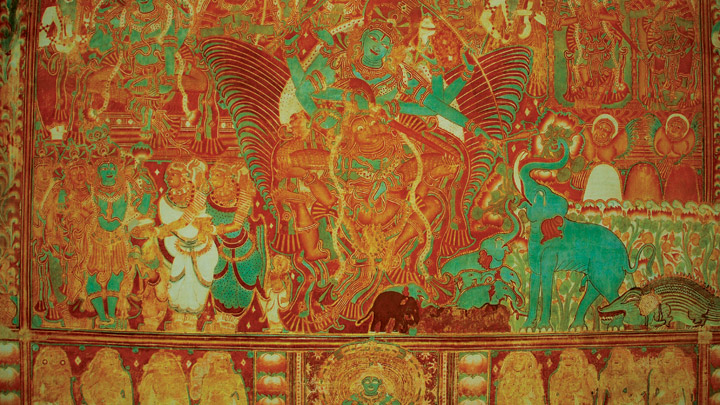 The 'Gajendra Moksham' is a massive mural depicting an elephant saluting Lord Vishnu as the other Gods, Goddesses and sages look on in reverence. At 49 sq m, this largest single mural band of its kind ever found in Kerala, greets all who visit Krishnapuram Palace. It is said that Lord Vishnu was the chief deity of theerst while Kayamkulam royal family. This mural was placed at the entrance to the palace from the pond to enable the rulers to worship the deity after their bath.

The Krishnapuram Palace is a rare specimen of the Kerala style of architecture, complete with gabled roofs, narrow corridors and dormer windows. Residence of the rulers of Kayamkulam Kingdom, the age of the palace is unknown. Renovated in the 18th century, the palace is today a protected monument under the Archaeology Department. Recently it was again renovated according to the scientific techniques prescribed for the protection of heritage buildings. One can come across many rare antiques and paintings when exploring this beautiful palace.

Visiting Hours: 09:30 to 16:30 hrs. Closed on Mondays and National Holidays.
Getting there
Nearest railway station: Kayamkulam Junction, about 8 km
Nearest airport: Trivandrum International Airport, about 103 km
Location
Latitude: 9.151884, Longitude: 76.508911