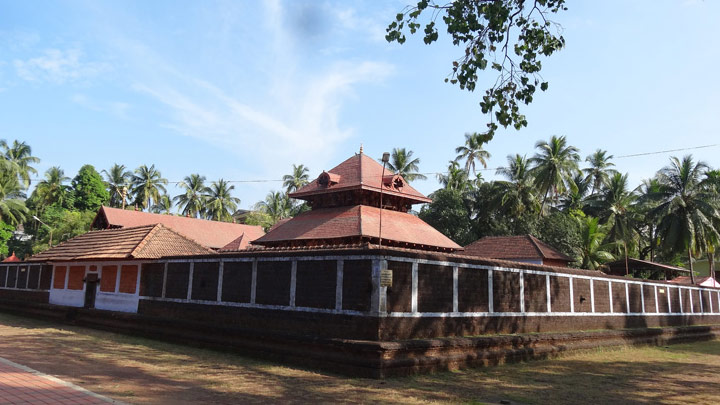 A sacred place of the Vaishnava cult that predates the 10th century, with Lord Krishna being the primary deity, the Trichambaram Temple is among the most historic temples in Kannur district. It is here that visitors get to view Lord Krishna in Raudra (ferocious posture) after the Kamsavadham - killing of the demon king Kamsan.

The sculptures on the walls of the sanctum sanctorum are unique by themselves. Dating to times before the 10th century, its annual festival in March is an occasion of great joy and splendour.

The temple is situated 20 km away from Kannur, near Thaliparamba town on the National Highway.

Prayer timings: 05:00 - 12:00 hrs. and 17:00 - 20:00 hrs.
Getting there
Nearest railway station: Kannur, about 22 km
Nearest airport: Kannur International Airport, about 35 km | Calicut International Airport, about 138 km
Location
Latitude: 12.031933, Longitude: 75.367967