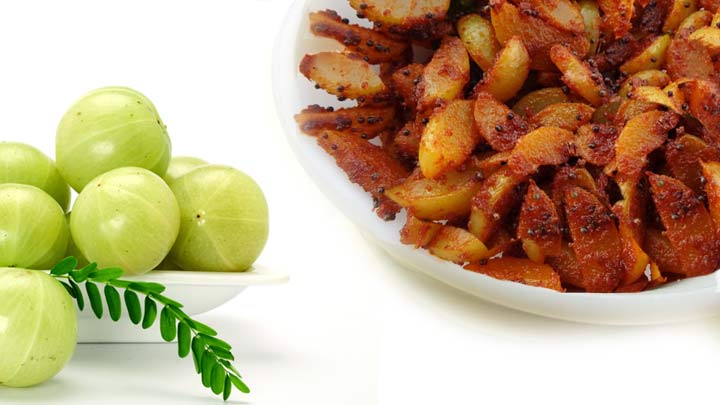 Indian Gooseberry's effectiveness in disease prevention is well known. This pickle made of gooseberries, bottles that goodness for you. Spicy, salty and sour; this pickle is bound to keep you craving for more.
Ingredients
Gooseberry - 2cups
Oil - 3tsp
Chili powder - 3tsp
Coriander powder - 3tsp
Asafoetida - 1tsp
Vinegar - 1tsp
Salt - to taste
Method of Preparation
Put the gooseberries in a pan of water and boil well. Now deseed the gooseberries and keep them aside.
Take a pan and add oil. Then add chili powder, coriander powder, asafoetida and gooseberries. Add sufficient salt and stir for about 3 minutes. Now add vinegar for preserving. The pickle is ready.