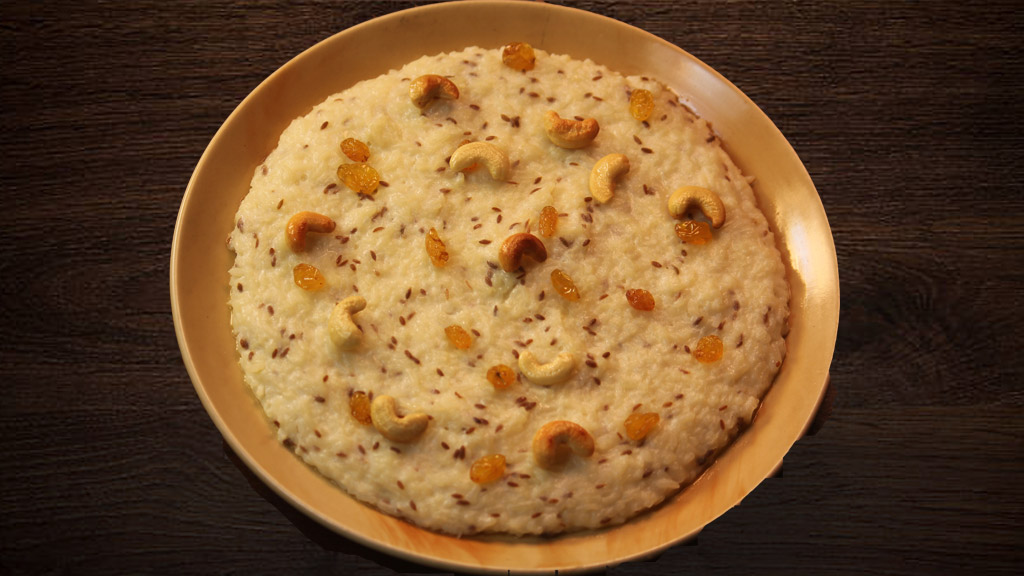 Kerala, the home of myriad mouth-watering delicacies have untold tales to narrate about delicious traditional tastes. Being a land of vibrant festivals, God's Own Country has scores of authentic festival dishes. Vishu katta is one in that huge group.  Vishu Katta is a traditional snack associated with the New Year festival of Kerala, Vishu. It is a kind of rice cake flavoured with cumin seeds. Here we are sharing with you the recipe for this festival snack from Kerala. 
Ingredients
Raw rice (unakkalari)  - 1 cup
Coconut Milk               - 6 cups
Cumin seeds                - ½ tsp
Ghee                             - 1 ½ tsp
Sugar                           - 1 cup
Method of Preparation

Powder the raw rice first. 

Then spread ghee in a pan and keep it aside.

Now take a thick bottomed pan and add 2 cups of coconut milk at first and keep the pan on the flame. Now into this add sugar and mix it well. Into this add the powdered raw rice and mix thoroughly. Add the cumin seeds also to it. Sauté the mixture and allow it to get cooked. When it is half cooked, add the leftover coconut milk to it. Keep stirring. Finally, pour this into the ghee rubbed pan and allow it to cool. Garnish it with cashew nuts and cut into the desired shape.