Cultural Tradition and Historical Importance
---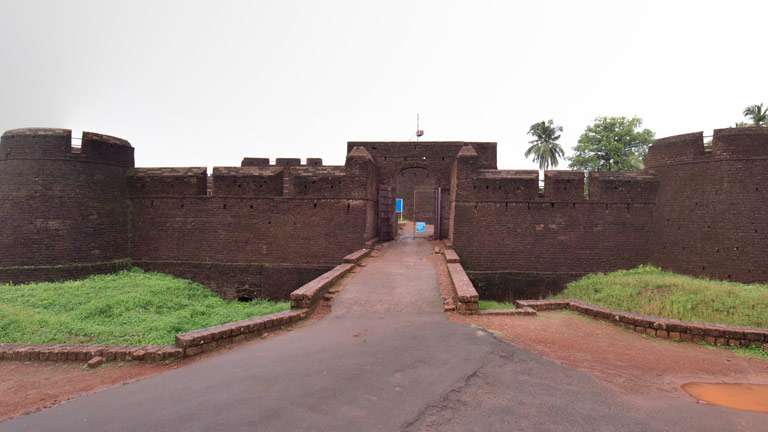 Kasaragod and Kannur, the northern districts of Malabar, are a hub of many traditional martial art forms practised in Kerala. These districts have also been a cradle of various philosophies, both Indian or foreign, and are associated with the spirit of great religious tolerance. Hemmed between the Arabian Sea to the west, South Canara districts to the north, and Western Ghats to the east, this region enjoys a cultural significance that is distinct from the rest of the districts of Kerala.
The region boasts of a rich historical background with the native Hindus, native Mappila (Muslims) and immigrant Christian communities practising their own socio-cultural customs. A sense of communal brotherhood is rooted in the minds of people here, as is quite evident in their art forms which are a blend of Hindu and Muslim beliefs.
Kasaragod possessed great military significance in the past, and this resulted in the construction of many forts. As a land of feudal principalities throughout history, it was only natural for many martial disciplines to take birth and develop in this region.
The physio-geographic characteristics have had a direct bearing on the human habitation, trade relations and even on the cultural practices and art forms of Kasaragod.
Many religions of India and the world have struck roots in its culturally fertile soil. Jainism first set its foot on Dakshin Kannada and then spread to Kerala in the 3rd century BCE. Similarly Buddhism entered Kerala in the 3rd century BCE. Both Islam and Christianity reached the Kerala coast at Muziris or Kodungallur in Thrissur district, and spread to other parts of the state. One of the earliest mosques built by Malik Ibn Dinar exists in Kasaragod. Christianity came to the district relatively late.
Kannur, the other district of North Malabar, has always been politically active. The political significance of the district came into limelight in the 15th century, when Vasco da Gama, the famous Portuguese navigator, reached the shores of Kerala. With the invasions of the Dutch, Hyder Ali, the British and Tipu Sultan, the region of Malabar witnessed remarkable changes in the systems of feudal principalities and governance.
In very ancient times, the people of the district followed Dravidian practices which were independent of any particular religious philosophy. They worshipped Nature, totem gods and goddesses as well as innumerable spirits by offering food or sacrifice, followed by music and dance.