Nourishing Nila
---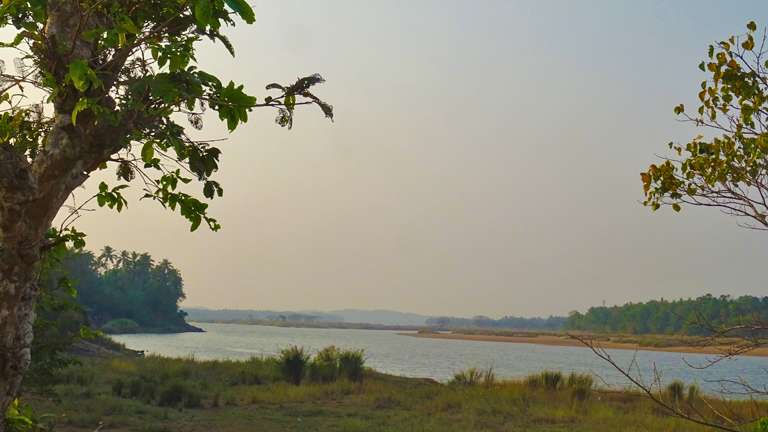 The Bharathapuzha, locally known as Nila, has had a strong influence on the culture of the South Malabar region of Kerala. From the Anaimalai hills in the Western Ghats, the river flows through three districts of Kerala " Palakkad, Thrissur and Malappuram " covering 11 taluks, before joining the Arabian Sea at Ponnani in Malappuram district.
There are many folklores and myths related to the river, the deities and the temples along its banks. The river has been a witness to many historical events including the Mamankam, which was celebrated once in 12 years during the reign of the Zamorins. The Hindu obsequies that are observed to propitiate the departed souls have been carried out on the banks of this river for centuries. The temple of Thirunavaya, which has great significance in history as well as in the Hindu tradition, is situated near the banks of the Bharathapuzha.
Apart from the traditional and cultural significance it enjoys in the state, Nila has also captured the imagination of countless artists who grew up in the regions near it. The river has been a Muse to many writers right from Thunchath Ezhuthachan, the father of Malayalam language, to many illustrious Malayalam writers of the present generation.
The famous poet Vallathol, who had a deep spiritual bond with the river, established the Kerala Kalamandalam, the reputed centre for performing arts, at Cheruthuruthy, on its banks. Many acclaimed writers like M. T. Vasudevan Nair, V. K. N. (Vadakke Koottala Narayanankutty Nair) and P. Kunhiraman Nair were also inspired by her.