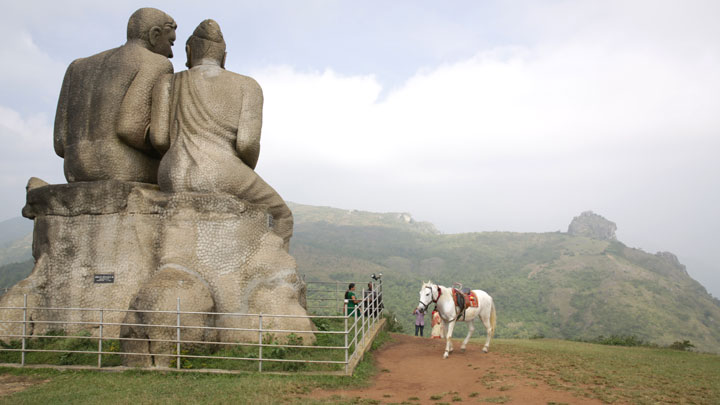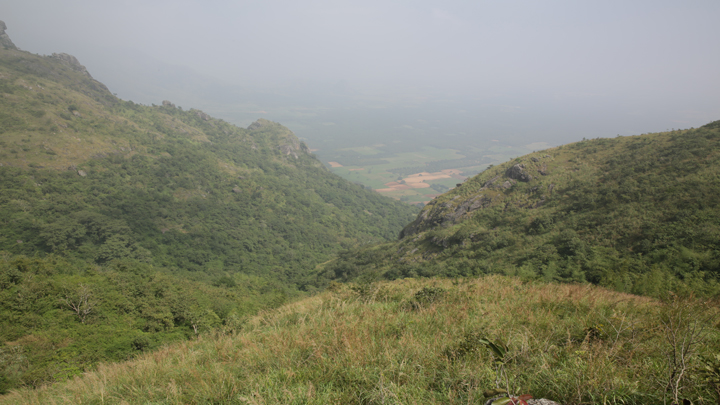 Cool, green hills and the fresh mountain air make Ramakkalmedu an enchanting retreat. The place gets its name from the impressions of the feet found on the rock surface here, which is believed to be of Rama, the incarnation of Lord Vishnu, as told in the Indian epic Ramayana.

Located in Idukki district of Kerala, Ramakkalmedu is about 40 km from Thekkady, which is one of the popular wildlife destinations in Kerala. The captivating hills of Ramakkalmedu in the Western Ghats, which is about 16 km from Nedumkandam.

Ramakkalmedu is noted for its hills and also for the panoramic and picturesque views of villages in the neighbouring state of Tamil Nadu, which is towards the eastern side of the Western Ghats. A noticeably tall, pillar-like rocky structure, about 300 m high and facing east is another attraction here.

It is one of the windiest places in Asia and being so, one can also find here a wind farm generating electricity, which is an undertaking of the Government of Kerala.

Other attractions in-and-around Ramakkalmedu include places like Frog Rock, Turtle Rock and the highest twin-statue in Kerala; called Kuravan and Kurathi.
Getting there
Nearest railway station: Kottayam, about 124 km
Nearest airport: Cochin International Airport, about 129 km away
Location
Latitude: 9.800583, Longitude: 77.242098