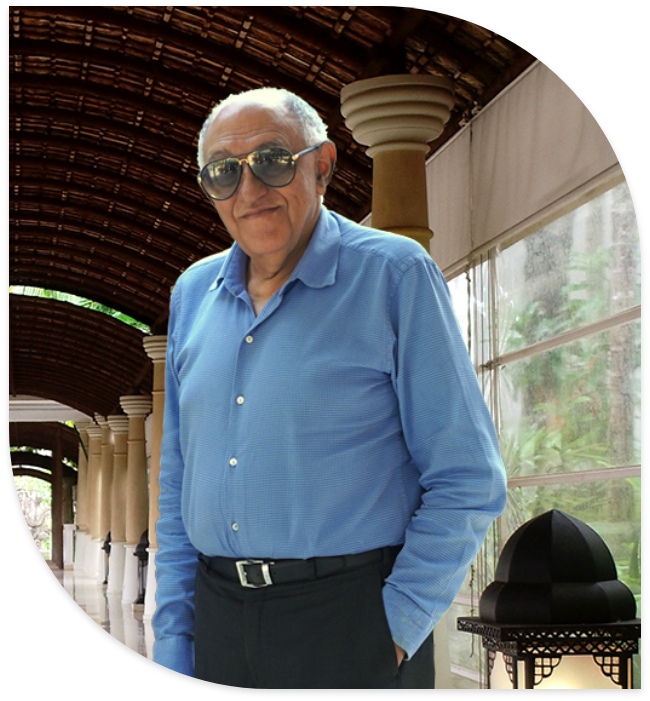 Dinesh Khanna
Managing Director,
Taj Bekal Resorts & Spa
---
It was quite surprising when the country's largest hospitality group, Taj Hotels Resorts & Spa opened its fourth resort in Kerala at Bekal. Owned and developed by Khanna Hotels Private Limited, the resort was opened under the banner Vivanta by Taj. Sprawling over an area of about 26 acres of land with spellbound architecture and enthralling natural beauty, the resort is a perfect getaway to unwind body and mind.
"Kerala Government based on the recommendation of UNESCO identified Bekal as a futuristic area and very much part of the Malabar region. With luscious and green backwaters, historical places, and religious destinations, Bekal was an untouched destination in North Malabar. Considering the prospects of the region and its proximity to Mangalore Airport, we decided to open the resort at Bekal. Now, there are many luxury hotels at Bekal, but we were the pioneers," says Dinesh Khanna, Managing Director, Taj Bekal Resorts & Spa, on how they decided on Bekal.
The resort was conceptualised in 2008-09 and opened in 2012. Inspired by the magnificent Kerala Houseboats, it was designed by Ground Kent Architects from Perth and Bali. Landscaping was also done by award-winning designers from Bali. The Spa services offered at Taj incorporates the authentic Ayurvedic treatment and is awarded as one of the best Spa treatment centers in India. There are 28-30 private pool villas within rooms and it is highly rated among the clients. The site in itself is an advantage and they could excel the Kappil river flowing through the property. In an isolated location, it gives utmost peace and tranquillity to the visitors by offering a garden view, sea view, and backwater view. From swimming, cycling, houseboat rides, yoga, and bird watching, there is a myriad of activities that help people to be engaged while they are on a stay vacation. The immense varieties of food and cuisines offered at the resort through its various cafes and restaurants located at different points have a personal touch of Taj.
"We had a seventy percent occupancy rate, up till we closed down the services in February 2020. Marketing is very well supported by the country's well-known and oldest hotel chain, the Taj group, for which we are thankful. We have a domestic business, MICE business, people who visit the hotel for small celebrations and anniversaries, as well as for weddings hosted for people within India as well as for some international people".
Promoting the destination was a challenging task for the marketing department, since, Bekal was not identified as a destination at that time. But, the historical Bekal Fort, sanctuaries, pristine backwaters, and the numerous beaches that fringes most of the sites in Bekal, was a possibility for the team to market. At this mission, Taj received immense support from the Kerala Tourism Department. They also acknowledge the support received from BRDC. "Though we were able to promote the destination to an extent, I think still a lot needs to be done. Promotion to experience authentic food, culture and as an Ayurvedic Centre, etc has to be done shortly. We also believe that the government should also focus on promoting one-star and two-star hotels so that we could have a cross-cultural section of participants"
Soon, they will open two more residential suits to expand their operations. The suits, located at the far end corner of the property offer privacy to the individuals and families within India and overseas. At the same time, it also offers the relaxation and rejuvenation that is sought through such luxury stay, through the serene atmosphere of the backwaters and garden. The newly launched Taj Wellness Program also offers several wellness programs. By adding a personalized touch to all these services and activities, they try to provide the supreme luxury and comfort that creates their brand image and identity.