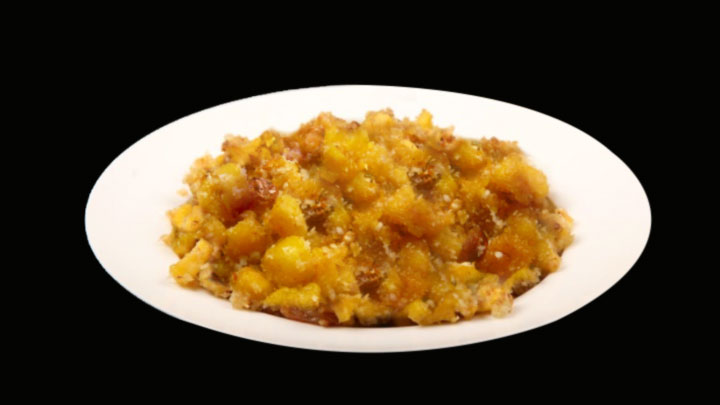 There is nothing like a yummy dessert to satiate your taste buds after a sumptuous meal. For those with a sweet tooth, we present a truly grand dessert made of banana. So get ready to tuck into this heavenly dessert loaded with health benefits.

Ingredients

Ripe Nendrapazham (Banana)    -    5 (cut into ½ inch round slices)
Jaggery    -    250 gms
Sugar     -    1 tsp
Cardamom Powder    -    1 tsp
Dry Ginger Powder    -    1 tsp
Grated Coconut    -    1 cup
Water    -    ½ cup

Method of preparation
Boil the cut banana in ½ cup of water till it is cooked. Add jaggery, sugar and simmer till the jaggery mixes well with the banana.

Add the grated coconut, cardamom powder and dry ginger powder and simmer till a thick consistency is reached.
The Kerala Banana Dessert is ready.

The dessert may be eaten hot or cold. If refrigerated, it can be stored for upto 2-3 days.