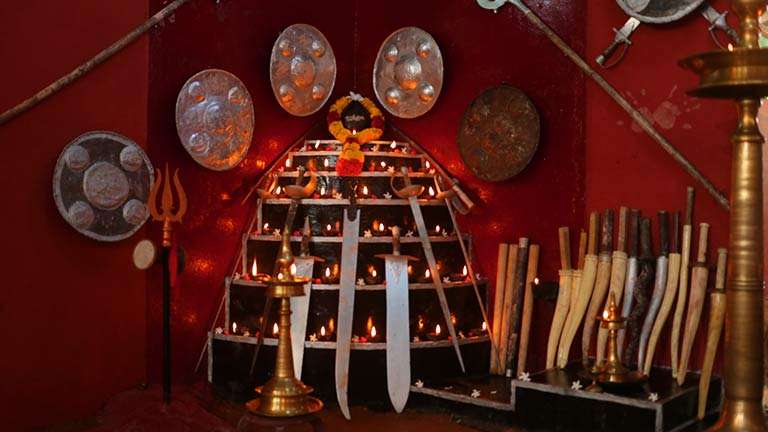 A small, upwardly tapering, seven-tiered structure (some kalaris prefer to have five tiers and others, nine) stands at the south-western corner of the training kalari. This is known as Poothara. Symbolically, it is said to represent the seven chakras or wheels of power embedded in the subtle body of humans. A conical mound of compacted clay is placed on the topmost step. This entire structure is the Poothara or altar at which Goddess Bhadrakali, the patron deity, is worshipped with offerings of flowers. It is not unusual for other gods too – Shiva, Parvathy, Ganapathy, Ayyappa or even serpent deities – to be worshipped. 

There are kalaris that do away with the Poothara completely.
There is another elevated spot in the kalari, between the Poothara and the western pillar, called the Guruthara where the ancient, nameless masters of Kalaripayattu are worshipped. The weapons used during the exercises are placed in the vacant space between the Poothara and the western main pillar.