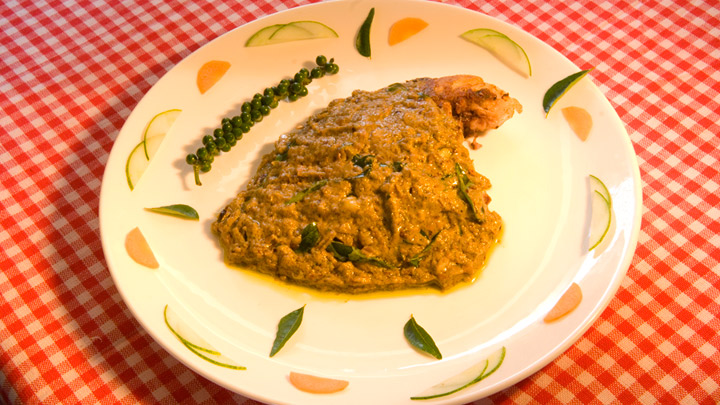 Ingredients
Chicken - 300 gms
Onion - 75 gms
Curry leaves - 5 gms
Salt - to taste
Oil - 20 ml
Garlic - 10 gms
Turmeric - 2 gms
Chilly powder - 5 gms
Pepper corns - 10 gms
Cumin - 3 gms
Ginger - 5 gms
Method of preparation
Wash chicken pieces and cook in half a cup of water adding salt and the ground spices till tender. Fry chopped onion and curry leaves in oil till golden brown. Add the cooked chicken and fry for few minutes.

Another Method
Boil the chicken pieces in salt and turmeric. Then fry onion and curry leaves and add the boiled chicken and then the masalas and fry for few minutes.