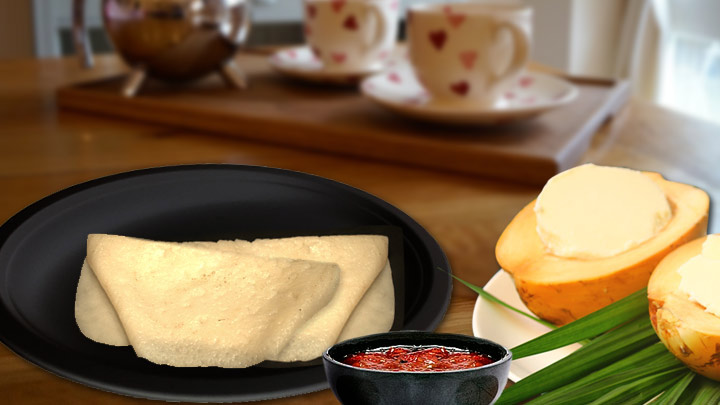 Karikk Dosa or Tender Coconut Pancake is a delicious and healthy breakfast dish popular in Kerala homes.
Ingredients
Soaked Rice – 3 cups
Grated Tender Coconut – 2 cups
Tender Coconut Water – 1 cup
Sugar – 2 tbsp
Salt – to taste
Method of Preparation
Drain and grind the soaked rice in a blender along with grated tender coconut and tender coconut water to make the batter. Once the batter is ready, heat and grease a dosa pan/ tawa with a few drops of oil. Now pour the dosa batter onto it and close it with a lid. Wait for a few seconds, open the lid and turn over the dosa. The tasty Karikk Dosa is ready. Serve hot with your favourite chutney.