Thumbi Thullal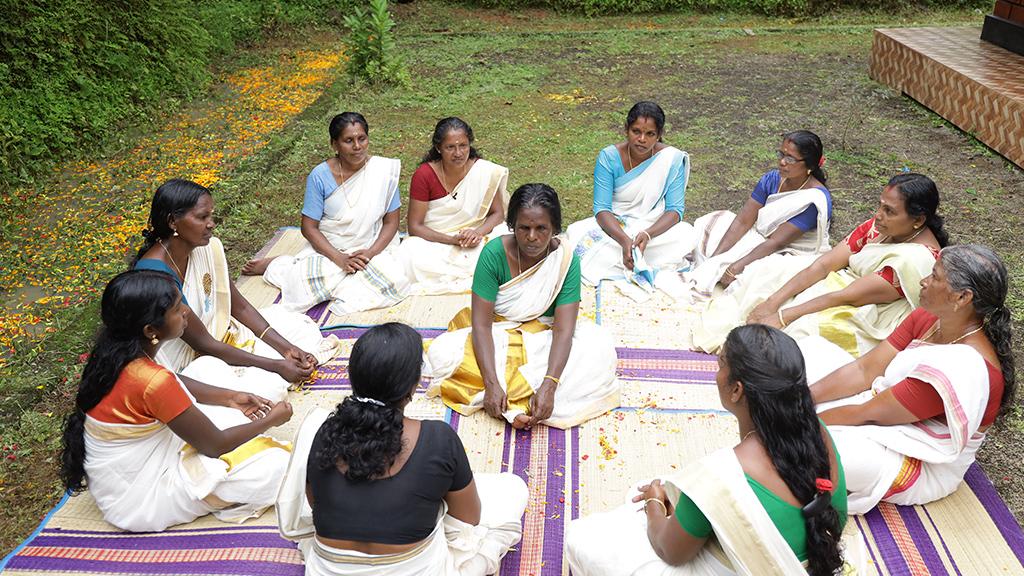 Thumbi Thullal is a fun game performed as part of Onam celebrations and sometimes on the occasion of Thiruvathira. It is performed by women. The girl in the centre will hold small bunches of thumba leaves in her hands or in a pot. A group of singers and dancers encircle her, gently goading her on to move to the rhythm of the songs as they sing, cheer and gently hit the girl. As the tempo of the song picks up, the girl starts swaying like a thumbi or dragonfly.
The most popular songs of Thumbi Thullal are 'Poovu Paranjo, Pookkila Poranjo, Enthe Thumbi Thullathu' and 'Onnam Thumbiyum Avar Petta Makkalum Poyi Nadappara Thumbi Thullan'. As the song reaches a crescendo, the girl holding the bunch of flowers begins to quiver. The atmosphere is charged with music, the girl falling down unconscious.
Thumbi Thullal, once a popular game in the villages, is now only performed as part of Onam celebrations.