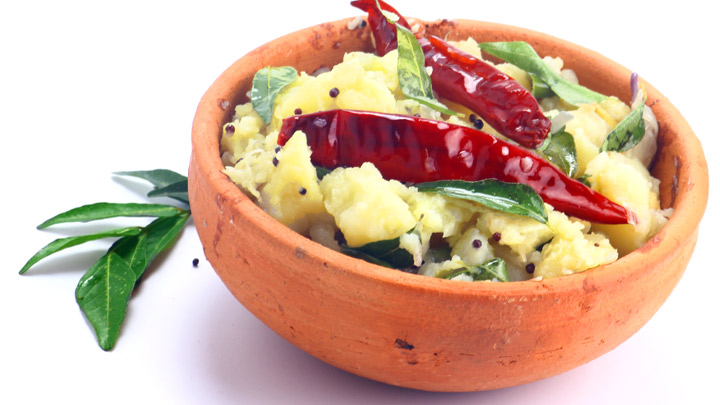 Uppumavu gained global prominence as it is a quick and healthy recipe that simply oozes delicious flavour. We bring to you a new twist to this rising phenomenon, with Madhura Kizhangu (sweet potato) being the star of the show. The smooth and silky goodness of this dish has made it a breakfast favourite on our shores and we hope you love it as well.

Ingredients
Sweet Potato - 500 g
Green Chilly - 5 no.
Onion - 1 no.
Mustard Seed - 10 g
Red Chilly (dry) - 3 no
Curry Leaves - 1 pinch
Coconut Oil - 25 ml
Salt - to taste

Method of Preparation
Grate the sweet potato, put it in boiling water and strain it. Heat coconut oil in a kadai, add mustard seed, dry red chilli, curry leaves, onion and sauté for two minute. Then add green chilli and potato; season with salt.