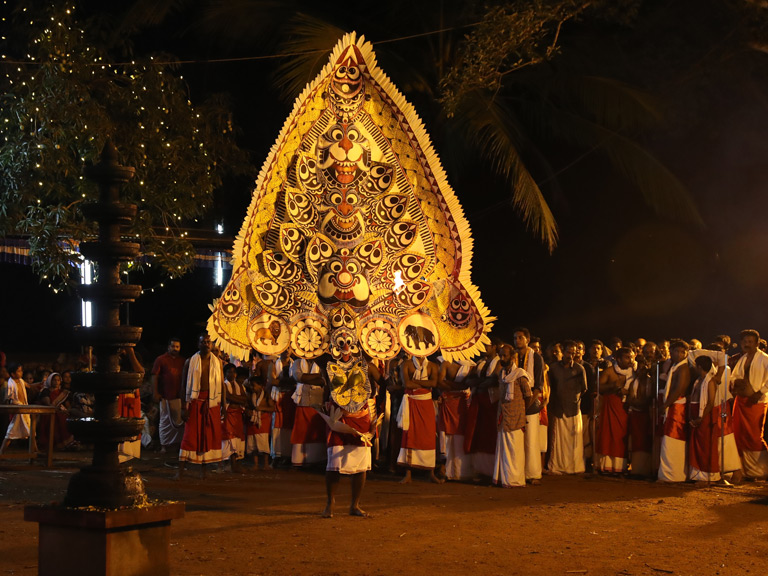 The biggest and heaviest among all the kolams is the Bhairavi Kolam, which represents the Goddess Bhadrakali. Usually, this is the last kolam to perform in Padayani festivals. There will be five Bhairavi Kolam of different sizes in a performance.  

The structure for Bhairavi Kolam is made of panels of arecanut tree and bamboo. The skeleton of the kolam is made out of thin smoothened strips of arecanut wood. The next step is to attach the spathe cuts, painted and decorated in different sizes accordingly. The facial expression of the Goddess is anger. The smallest Bhairavi kolam is made up of sixteen spathes and the largest is made of 101 spathes and is about eighteen feet high. The Kolam also wears two ornaments, one is the Nenchu Mala (worn on the breast) and the other is the Arathali (waist ornament). Elephant and lion figures are painted on spathes which represent the ears. 

In certain places, 1001 spathes are used for making the Bhairavi kolam. And these kolams are brought to the temple in chariots and the procession is known as Chattathil Kolam.