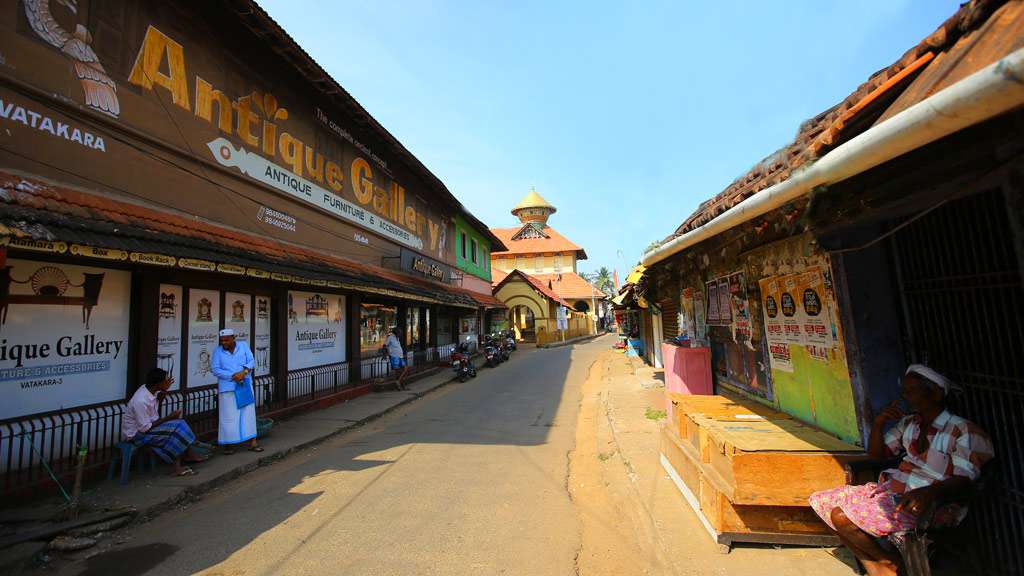 Vadakara Thazhe Angadi
Thazhe Angadi [Downtown market] in the old city of Vadakara was once the hub of Tipu Sultan's spice trade. Coconut and areca nut were the major produces traded here and more than a hundred Pandikasalas [warehouses] were present here. Traders from northern parts of the country used to visit this market and they left an indelible mark in the area by promoting cultural activities, especially the singing of ghazals. Many historical buildings, schools and mosques can be seen in this street.
For the last 30-35 years, Vadakara Thazhe Angadi has been a major commercial centre for Malabar antiques. There are about 15 shops that sell a wide variety of antiques ranging from old furniture, clocks, lights and gramophones to many other objects of heritage value.