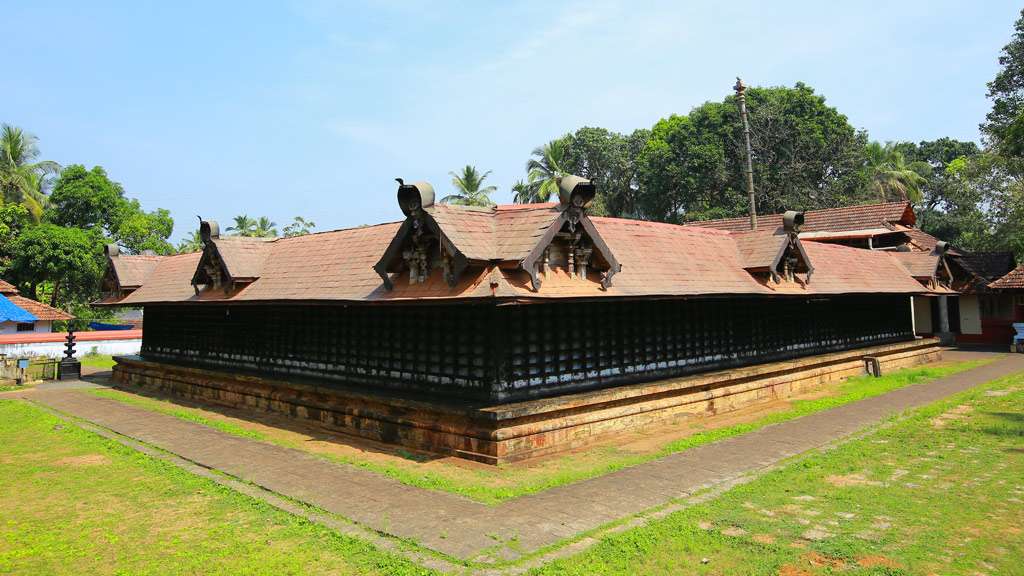 Lokanarkavu Temple
Lokanarkavu temple situated in Memunda of Vadakara, Kozhikode, is an ancient temple of the Aryan Nagarikas. Lokanarkavu is a shortened form of Lokamalayarkavu, comprising the words Lokam [world], Mala [mountain], Aaru [river] and Kavu [grove].
The Lokanarkavu temple is associated with the legendary heroes and heroines of Kalarippayattu. The unsurpassable hero of martial arts, Thacholi Othenan worshipped Goddess Lokanarkavilamma. The temple complex consists of three temples – the main temple dedicated to Goddess Durga, the centrally-located one dedicated to Lord Siva, and the northernmost dedicated to Lord Mahavishnu.
The magnificent wall paintings and the wooden sculptures (Darusilpam) are notable examples of the elegant artistic heritage of Kerala. Believed to have been drawn in the 15th century, the mural paintings of gods and goddesses were made using only natural colours. Poorakkali, a popular ritualistic art form in Malabar is performed here as part of the temple festivals.
Temple Timings: 5.00 am to 11.30 am
                              5.00 pm to 08.00 pm