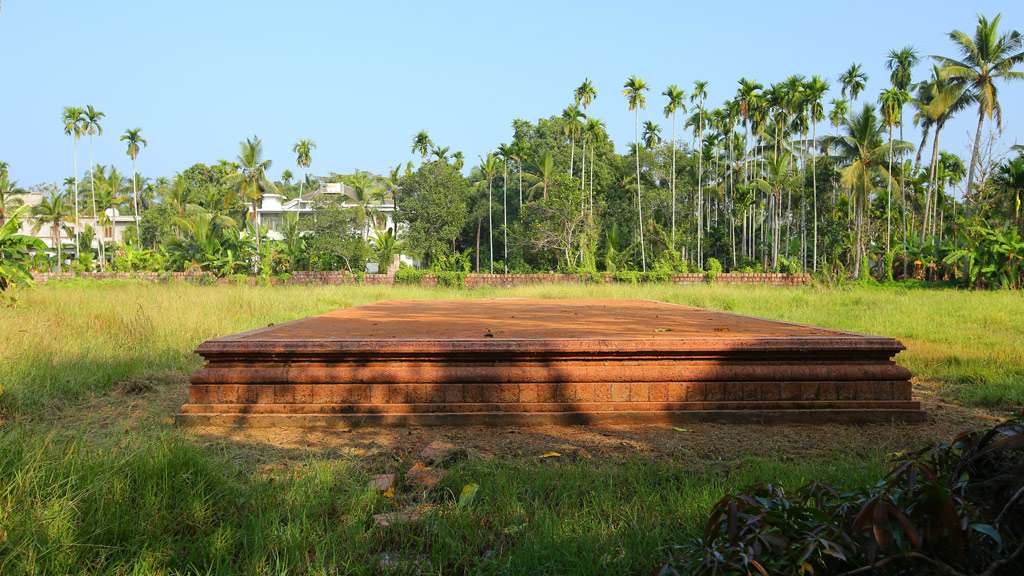 Side view of Ponniam Vayal
Kalarippayattu and its training have a century-old tradition in North Kerala, and Ponniam village has made valuable contributions to its history. The great legends of Kalarippayattu, Thacholi Othenan and his master Kathirur Gurukkal fought their last Ankam [duel] at the Ezharakandam field of Ponniam. Thacholi Othenan beheaded his master using Poozhikadakam, an unethical combat move in the Kalarippayattu. In an act of revenge, Othenan was shot dead by Mayankutty, a disciple of the master.
In memory of the great legends of the 16th century, an annual festival known as Ponniathankam is conducted in this field with the association of Kerala Folklore Academy, during the Malayalam month of Kumbham, which falls in February-March. It provides a great opportunity to observe Kalarippayattu and several other folk arts of Kerala.