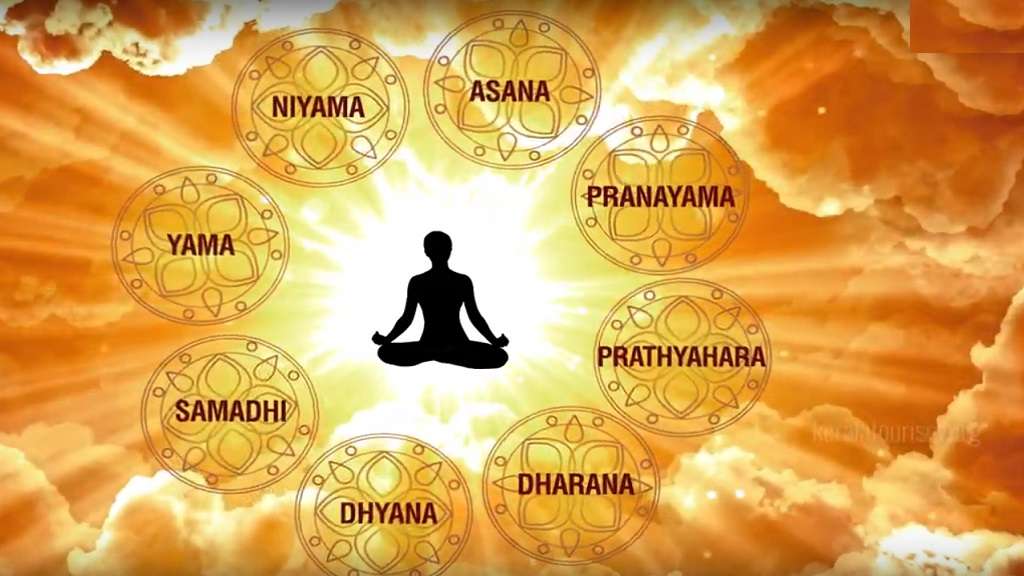 The primary text that details the practice of classical yoga is the Yoga Sutras by the sage Patanjali. The Yoga Sutras are composed as aphorisms and detail the practical aspects of yoga. Itis believed to have been written between 300 and 400 CE.

The classical form of yoga described in the Yoga Sutras is Ashtanga Yoga. As the Sanskrit term "ashtanga" indicates, Patanjali envisioned an eight-fold path within the yogic discipline. 
The union of the individual with the cosmic is seen in the Yoga Sutras as the last of the eight steps. Known as "Samadhi" or the state of union, it may be attained through seven practices. These are abstinence, austerity, posture, control of breath, detachment from the sensory world, concentration and meditation. In Sanskrit, as they were originally composed, these eight steps are Yama, Niyama, Asana, Pranayama, Pratyahara, Dharana, Dhyana and Samadhi. 
The eight steps of Ashtanga yoga can be understood under three parts. The first part is yoga ethics which details the conduct prescribed with regard to the yogic discipline. The second part comprises the external aspects of yoga which pertain to mastery over and detachment from the physical needs of the body. The last part of Ashtanga Yoga focuses on internal aspects that transition from emphasis on physical needs to a pursuit of the metaphysical.  
The ethics of yoga are dictated under Yama and Niyama.