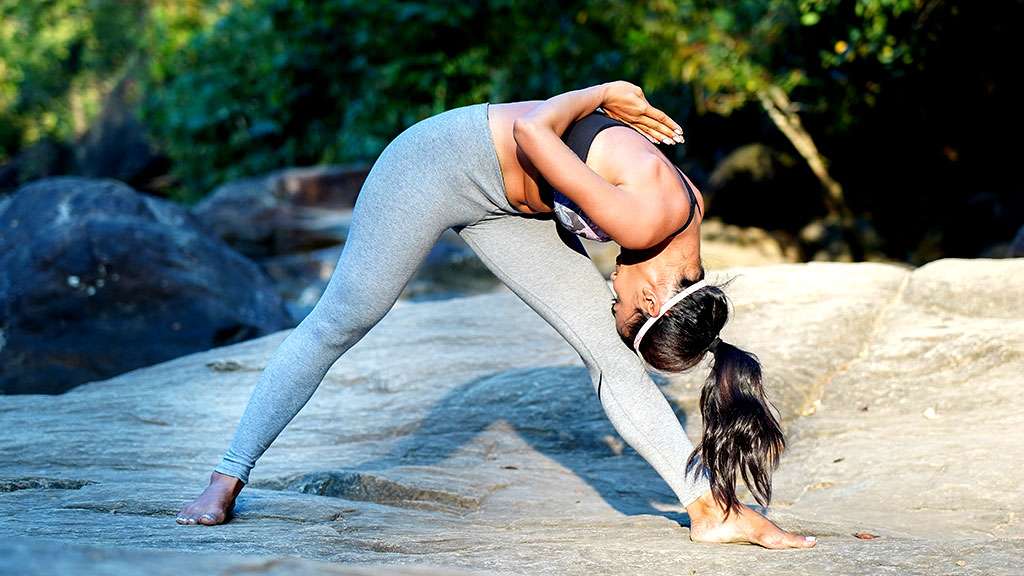 Today, aspects of the yogic discipline that are associated with improving the body are most popular. These aspects include "asanas", "pranayama" and "pratyahara". Modern forms of yoga focus on asanas (or body postures) and their physical benefits, including flexibility and strength. 
The asana is a posture in which the body is completely at ease. The yogic discipline maintains that true ease of posture is attained only when the mind is focused. On practising asanas, the mind is to be focused on holding the various postures, and hence the body attains a state of comfort. 

The calmness of mind required for maintaining an asana can be achieved through pranayama. Pranayama refers to the regulation of breath. Inhalation and exhalation are regulated until one becomes aware of one's breathing patterns. This practice helps the mind to remain still. 

Pratyahara refers to the process of detaching oneself from one's sensory surroundings. This can only be achieved when the focus of the mind is taken away from the numerous stimuli perceived by the sensory organs. Instead, the attention of the mind is turned inward. This is the meditative process.