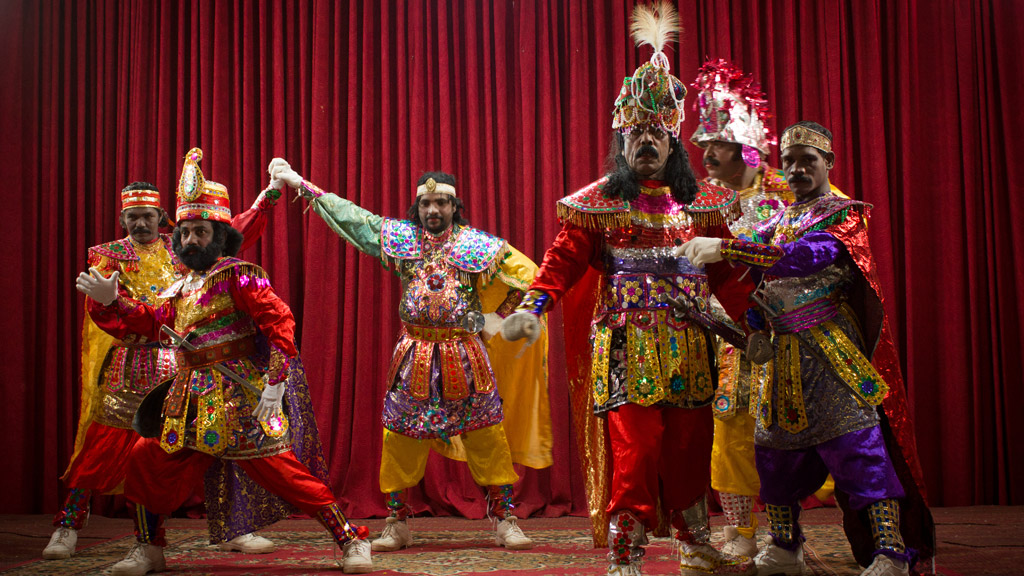 Chavittu Natakam, a popular Christian art form in Kerala, originated during 17th century C.E. Chavittu Natakam is a blend of music, dance, acting, dialogue delivery, and rhythm and its pet themes are Christ, saints and the history of kings. A stage would be set up using wooden planks. The play picks up to the rhythm of Pada Thamber and Maravaladi, both percussion instruments, and also on the basis of a script laced with valour. The story develops through a song. The tempo rises steadily to a frenetic pitch through various stages like Varna Mattukal, Virutham, Kavi, Kappu, Thuyarm and Kalithura.

Chinna Thambi Annavi, a native of Tamil Nadu who reached Kunan Kurissu in Mattancherry, wrote the first play for this art form. Then another play written by Vedanayakam Pillai, a native of Neyyoor was staged on the church premises. Both were in Tamil. This art form is mostly encouraged by the people of Tamil Nadu. Sanjon Annavi, Vareechan Annavi, Cherrechan Annavi and Anthony Annavi were some of the playwrights of the early days. Brazeena Natakam, Ouseph Natakam, Kathrina Natakam, Santi Claus Natakam, Karlman Natakam and Jnana Sundari were some of the popular plays of those days.  But Karlman was the most popular and it is still being staged. The dance and steps of such plays could be performed only by those skilled in martial arts. The artist has to move his body, face, and especially eyes to the rhythm and music and place his steps to the accompaniment of music and dialogue.

Such plays attained the style and form of the operas of Europe under the influence of Portuguese and European missionaries. Syrians in Kerala never showed an inclination for such plays and they were mostly presented on sea shores where the Latin community lived.

Since the characters were mostly European kings, their costumes were very colourful with a crown, sceptre, ornaments, warriors bearing weapons and shield etc. They resembled the Greek and Roman attire. Artists sing as they enter the stage and it would be followed by the chorus. The steps punctuated by the rhythm of the music are known as Chuvadu. The plays presented the renaissance culture of Europe.  Such drama troupes are there in Gothuruthu, Paravur, Ponjikkara, Kochi, Vallarpadom, and Alappuzha.

Krupasanam based at Kalavoor is a study centre that encourages this artform. Kerala Folklore Academy also gives due encouragement.  A five-day Chuvadu fest was conducted at Gothuruthu in Muziris Heritage Area as part of the Kochi Muziris Biennale.