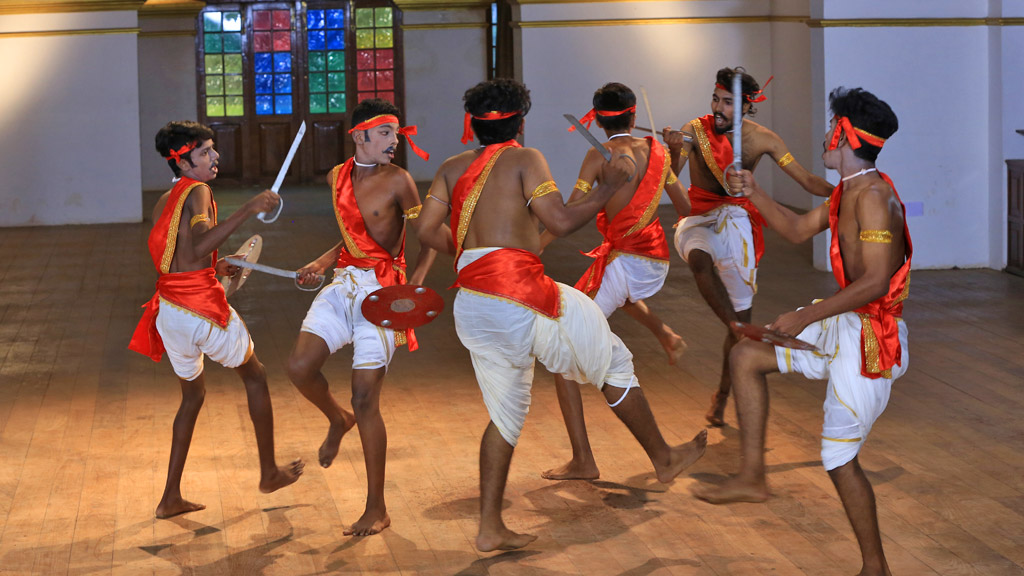 Parichamuttu Kali, a popular Christian art form, is a group dance performed mainly by men bearing swords (vaal) and shields (Paricha) in their hands. This art form is performed for feasts at the churches. The performers assemble around a traditional lamp and while dancing repeats the song rendered by the team head or asan and touch the shields in a particular rhythm.

Paricha means shield.  Muttuka means bring them close to each other. This has a close resemblance to the martial art form of Kerala, Kalaripayattu. This is an art form that was developed among the Christian warriors in the 16th century.

The performance begins with a tribute to the Lord, picks up momentum and reaches a frenetic pace at the end with the rendition of the song by the chief or Asan. The songs in praise of St. George, St. Sebastian and other saints are sung.