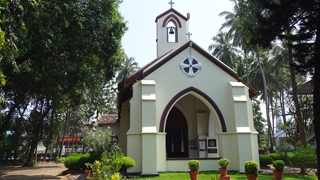 Protestant churches do not consider Mary as holy. They consider Christ as the only intercessor. The second Vatican Council reiterated the importance and respect the Catholic Church gives to Virgin Mary. The names of many of the churches in Kerala bear testimony to the Catholics' devotion to the Virgin. She is popularly known as Venthenga Matha, Mother of the Rosary,  Mother of Seeds, Mother of perpetual support, Mother of Health, Lady of Ships, Lady of Ports, Mother, Granny, Mother Dolorosa, etc.
Pope Pius XII acknowledged the Ascension of the Mother to heaven as a fact of faith. Mary, the Mother of the Savior, is a symbol of the global church. The Church teaches that she is free of sin as God freed her from the Original Sin as a mark of his special caring. Her birthday falls on September 8, baptism on November 21, and ascension on August 15, all of which are celebrated as her Feast days.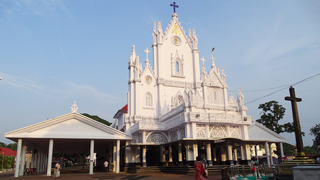 Most of the churches in Kerala are in the name of Virgin Mary and St.George. The eight- day lent and the accompanying celebrations of Manarcad Church, is famous. The lent is exclusively for women. Devotees stay in the church with prayers till noon. Even non- Catholics stay within the premises and participated in the lent. The fast starts with a bath.  It starts on September 1 and concludes on September 8, the day of the Feast of the Mother.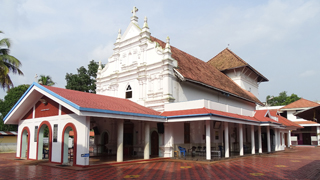 The Feast at the Martha Marian Church of Nagapuzha near Thodupuzha, is also on September 8. There is the practice of people from all communities and religions sitting absorbed in prayers for long durations. The church had once the system of allowing people to become possessed. This was meant for treating those with psychological disorders. The practice was later stopped by the church.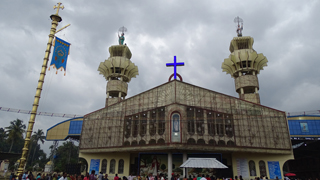 The festivities in the churches begin at Koratty in October with the Feast of Koratty Muthy and conclude with the one at Edappally in May. The month of May is considered as the one dedicated to the demonstration of the devotion to Mary and there is a corresponding celebration at the end of May.  Festivities and feasting were once common in houses too, which is no more the case. There are many churches that celebrate the Feast of Geevarghese or St.George, in Kerala. Traditional Christians used to worship Mar Aprem, Mar Bahanan and St. George. St. Antony and St. Sebastian became popular with the arrival of the Portuguese in Kerala.