Ezhimala
---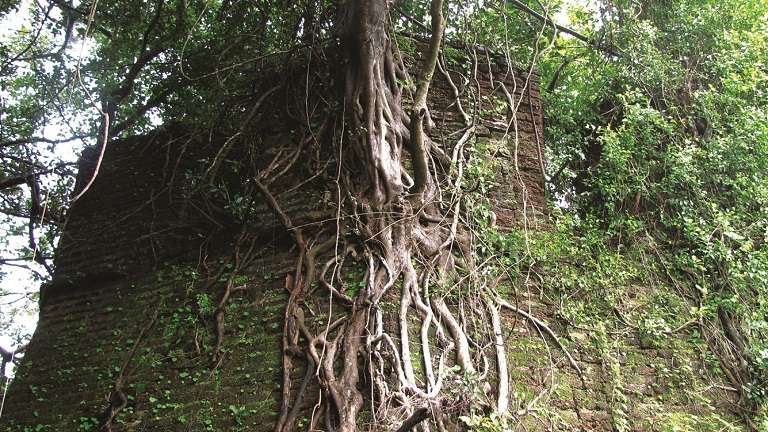 Ezhimala (ezhu means seven and mala means mountain in Malayalam), is a seven-peaked mountain, about 55 kms from Kannur. The mountainous region, which stands at a height of about 286 m above sea level, is seven kilometres from Payyannur.
History
The historically significant Ezhimala has an interesting past that dates back to the Sangha period. It was the headquarters of the Ezhimala kings and later, of the Mooshika kings. It witnessed the battles between Chola and Chera dynasties in the 11th century. At the foothills, there are relics of the distant past, such as burial chambers, carved stone pillars, caves and granite platforms.
The area was a centre for trade during ancient times, and frequented by Arab traders. It is also believed that Lord Buddha visited the place once.
Ambience
A walk up hill reveals the ruins of a mosque, which is believed to house the remnants of Shaikh Abdul Latheef, a Muslim reformist. The winding road up is rich in herbs. The majestic serenity of the mountain peak and the green valleys are sure to be etched in the visitor's memory for a long time. 
From Ezhimala, one can see the Mount Dilli lighthouse, the ruins of an old fort near it and a temple dedicated to Lord Hanuman. An important institution here is the Indian Naval Academy. Prior permission is required to visit the Academy.